Since its launch, the artificial intelligence (AI) chatbot, ChatGPT, has proven remarkably useful for many applications, from essay writing to programming.
In the professional realm, AI has emerged as a transformative technology across various industries, especially those in the medical sector — doctors are finding many ways to apply AI to deliver greater quality of care to their patients. 
So, how is AI used in dentistry?
Dentistry is one area of note — in recent years, AI has been making strides in improving dental care by enhancing diagnostic accuracy, treatment planning, and patient outcomes, amongst many other things.
But using AI in any branch of medical care can invite controversy — there are some ethical issues that need to be considered before the technology is fully accepted and implemented in dentistry. Let's take a closer look.
What are the advantages of artificial intelligence in dentistry?
As with most industries, dentistry finds innovative ways to put AI technology to work — there are already many obvious advantages that enable a higher level of care and greater personalisation. 
Imaging and planning
AI algorithms have demonstrated impressive capabilities in analysing dental X-rays, CT scans, etc. The ability to quickly and accurately detect dental conditions like cavities, periodontal disease, and tumours greatly aids dentists in identifying potential issues at an early stage. The size and condition of cavities can be easily analysed, meaning quicker and more effective treatment.
Timely interventions facilitate proactive dental care which reduces the need for invasive treatments in the future, ultimately providing better patient experience.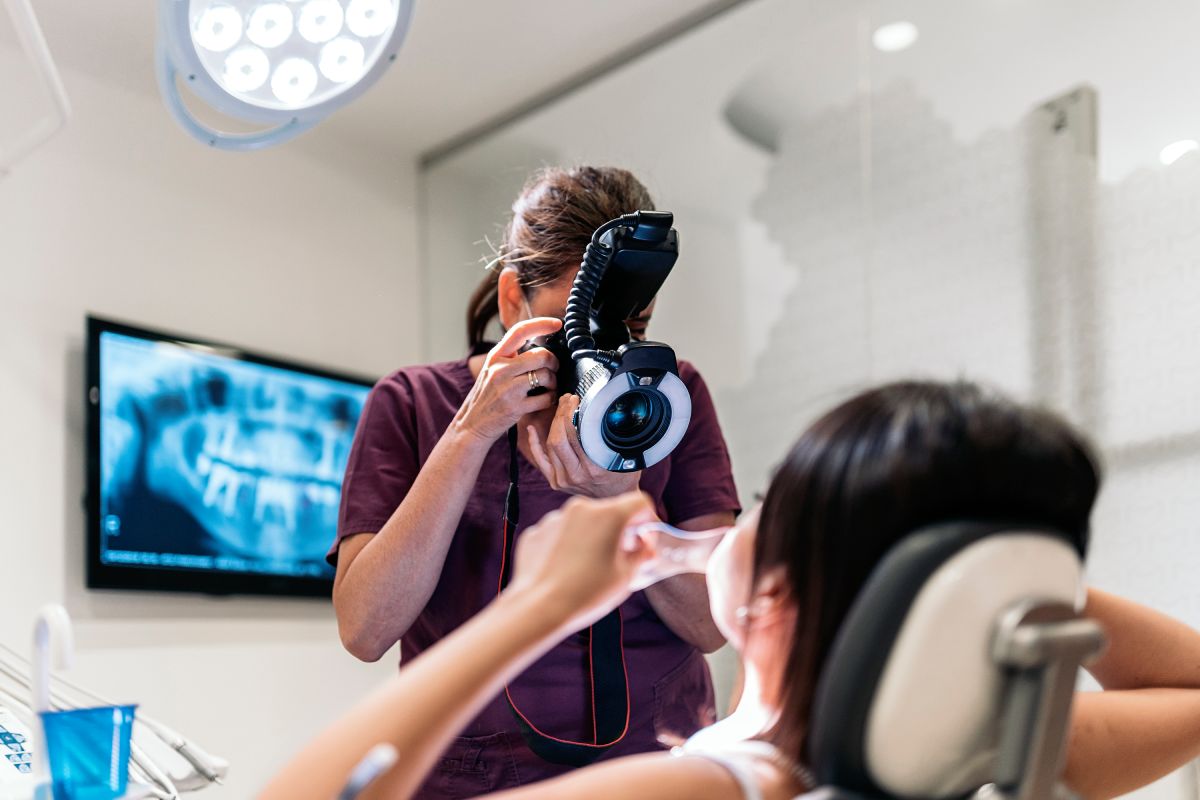 Plans, data, and personalisation
AI's ability to simulate various dental procedures allows dentists to make informed decisions about treatment plans. By predicting potential outcomes and tailoring treatments to individual patients' needs, AI contributes to improved patient satisfaction and overall treatment success. 
AI's capacity to process vast amounts of patient data, including dental history and genetics, enables dentists to offer personalised treatment plans. By tailoring treatments to individual patients, AI maximises the effectiveness of dental care. 
Equipment and robotics
Quality dental care relies on quality equipment — AI can help in this field as well,  with the capability to monitor surgical tools and machines. For example, AI can be used to predict when a dental handpiece needs servicing or replacement parts. And AI-driven robotic systems are being integrated into dental practices to assist dentists during procedures. These robots offer increased precision and reduced human error, leading to enhanced treatment outcomes and patient safety.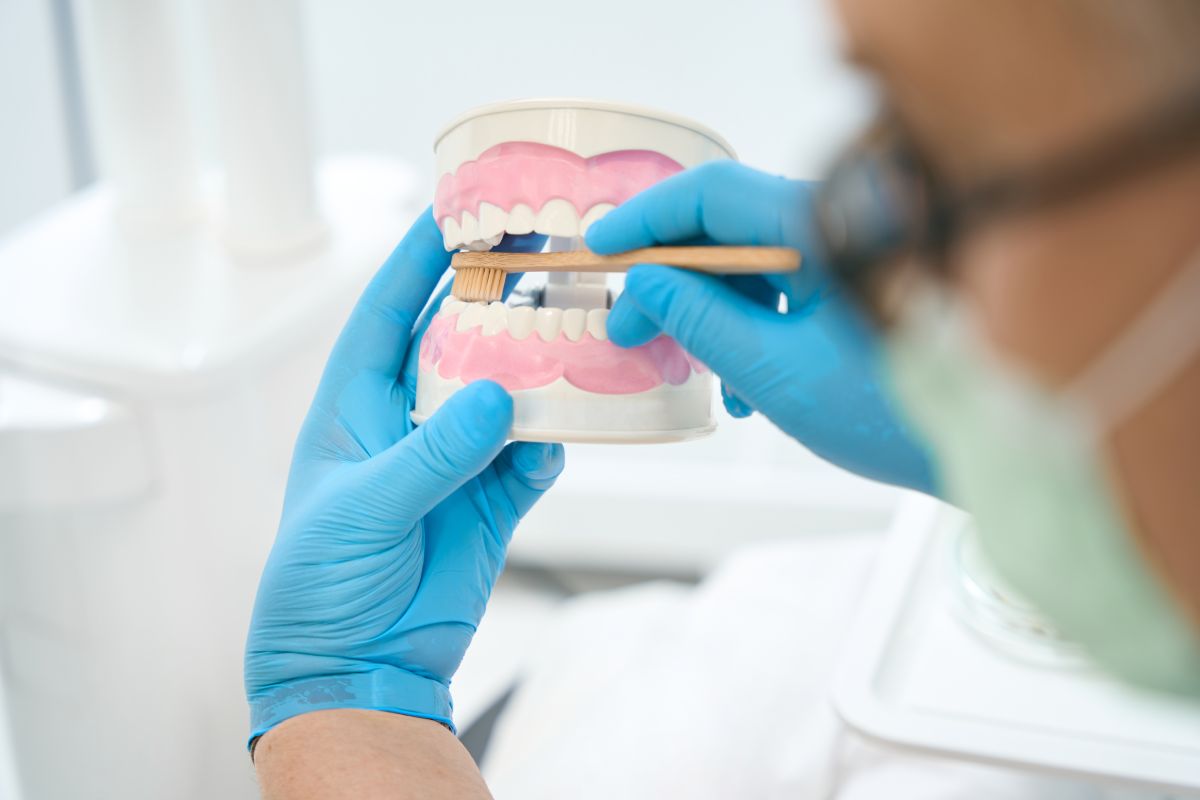 AI is revolutionising dental laboratories by automating tasks such as designing and fabricating dental prosthetics, crowns, and bridges. This automation streamlines the production process, reducing turnaround time and improving overall efficiency.
Can dentists be replaced by AI?
Ethical considerations 
As a radical new technology, AI raises ethical questions, not just in dentistry but far beyond. These issues will have to be addressed and discussed before AI can be adopted fully by dentists across the world. 
Transparency and bias
AI algorithms can be complex, making it challenging to understand the reasoning behind their decisions. Dentists must ensure that AI-generated results are transparent and comprehensible to maintain trust with patients. AI models can inherit biases from the data on which they are trained. To avoid perpetuating existing biases and ensuring equitable care, dental professionals must be vigilant in selecting diverse and representative datasets.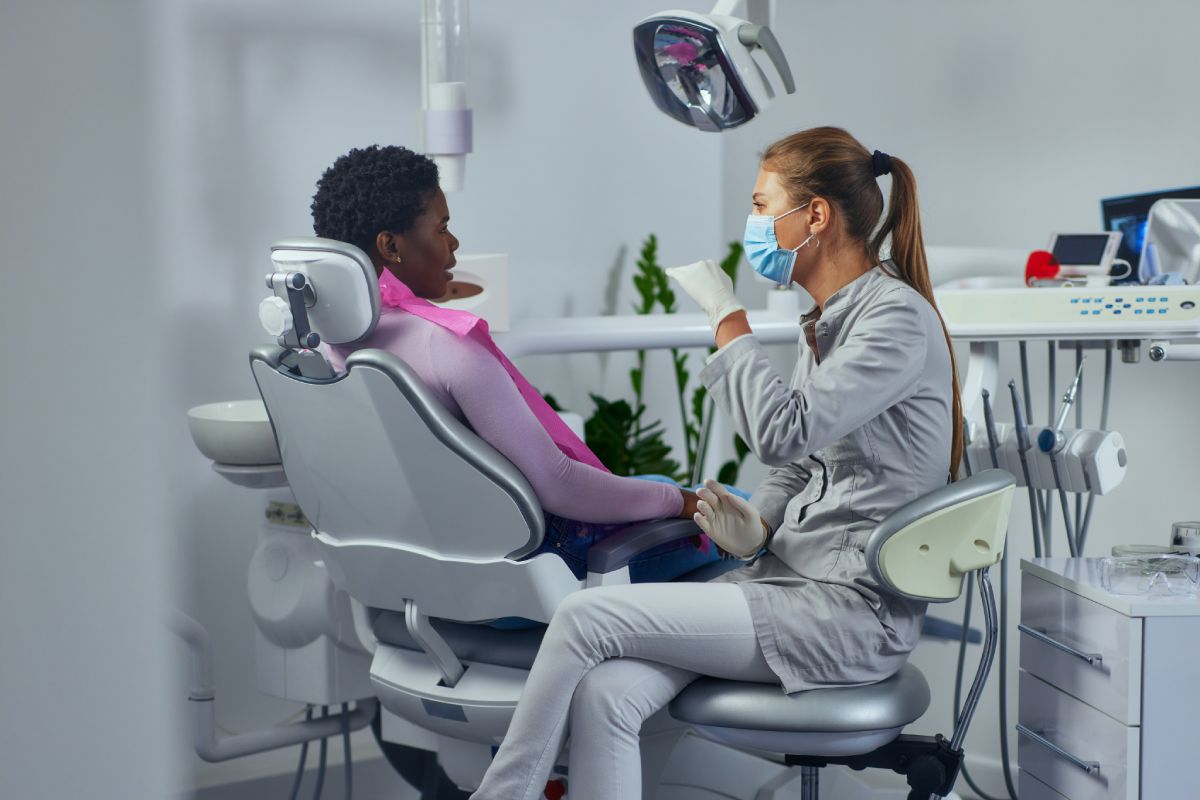 Consent and autonomy
Patients should be fully informed about the use of AI in their dental care. Dentists must explain how AI will be utilised, how the data is collected, and obtain explicit consent from patients before integrating AI tools into their treatment. AI should enhance, not replace, the doctor-patient relationship. Dentists should ensure that patients remain active participants in their treatment decisions, with AI serving as a supportive tool in the process.
Accountability and training
Of course, dentists should retain ultimate responsibility for patient care, even when greatly assisted by AI systems. Establishing clear guidelines for accountability and liability is essential to address any errors or adverse outcomes that may arise. Dental professionals must receive adequate training and demonstrate competency in using AI tools effectively and interpreting AI-generated information correctly.
AI can be a transformative part of dental care, helping with diagnostics, surgery, data storage and analysis and more. But while ethical questions need to be ironed out, the technology grows ever more powerful (and well-informed), so we can expect to see it widely used across dentistry and other medical professions.