Whether you're looking to improve your English skills or want to teach English to others, it's important to understand the key differences between teachers and tutors. Though related, these two roles have distinct responsibilities, settings, and qualifications.
In this article, we're going to explore these key distinctions, including what their roles are and what qualifications are required to pursue each path. Additionally, we'll take a closer look at whether it is worth hiring an English tutor if you are struggling and need extra support. Let's get straight into it…
What is the difference between an English teacher and an English tutor?
So, what is the difference between an English teacher and an English tutor? What are the key distinctions between both positions? 
English teachers work in schools, colleges, universities, and education facilities teaching English language arts, literature, and writing skills to classes of students.
English tutors provide personalized 1-on-1 or small group instruction to students needing extra help or wanting to advance their English abilities in areas like reading, writing, test prep and/or college admissions essays.
Teachers have a more formal educational role with responsibility for the entire curriculum and grading.
Tutors have an informal role, supplementing education on specific skills with no grading.
Teachers educate many students simultaneously. 
Tutors tend to focus on the individual.
Teachers work in institutions. 
Tutors work independently or at private learning centres.
In summary, teachers have a broad educational scope, while tutors offer targeted skill support. Understanding the distinction between both is very important. For example, hiring a private tutor is like having a personal trainer help you test your fitness and reach peak performance. In a large group environment, it would otherwise be quite difficult to get the attention you need.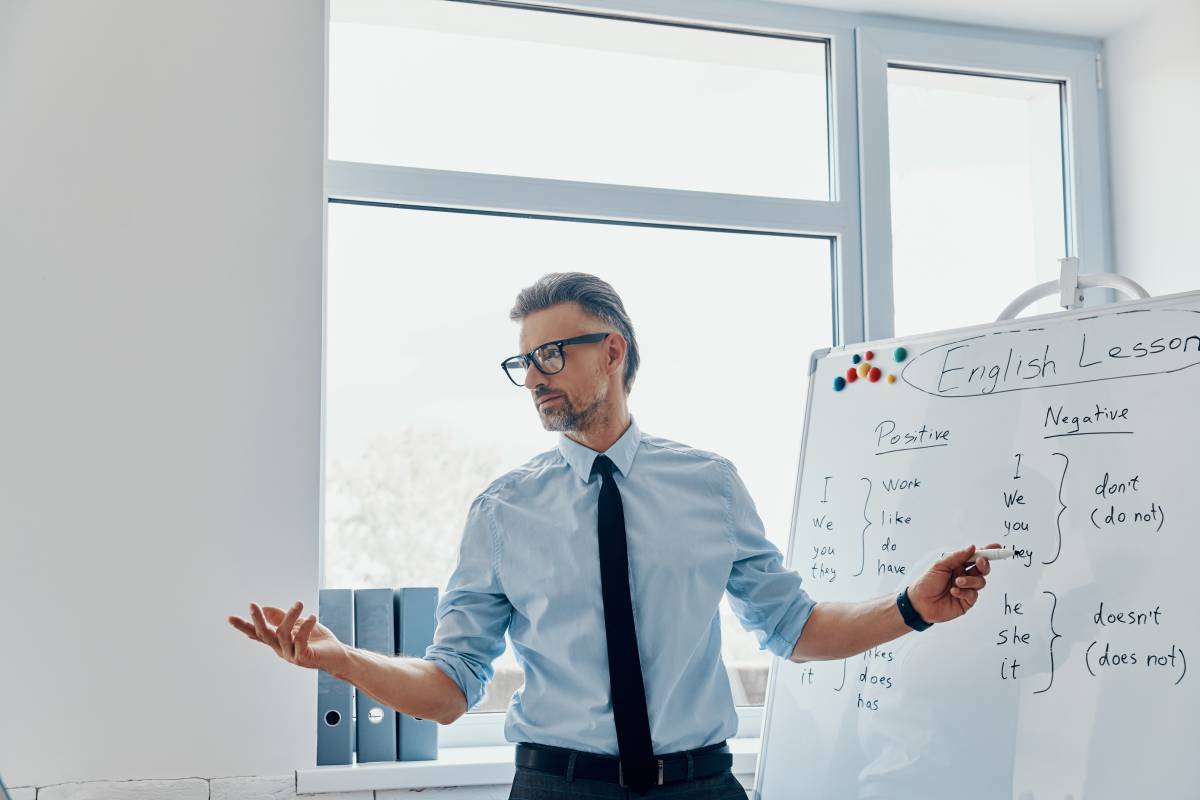 What are their roles?
Now, let's take a closer look at how both English tutors and English teachers' roles differ: 
English teacher roles:
Planning lessons and teaching curriculum.
Administering assessments and grading.
Monitoring student progress.
Classroom management and student engagement.
Collaborating with other faculty.
Communicating with parents on student performance.
Continuing education on best teaching practices.
English tutor roles:

Assessing students' current skills through testing.
Identifying weak areas needing improvement.
Developing personalised lesson plans to elevate skills.
Teaching using various activities tailored to a specific learning style.
Monitoring progress and adjusting strategies as needed.
Communicating progress with parents/teachers.
Helping students improve grades, test scores, and admissions chances.
The easiest way to differentiate the two is to think about teachers as orators who guide large classrooms with institutional education, whereas tutors are dedicated to helping individuals and smaller groups tackle specialised subjects and overcome specific challenges. 
Alternatively, you can look at tutors as a "top-up" for your education. Unfortunately, teachers can only give each individual a certain amount of attention, whereas a private English tutor can dedicate much more time to their students. For example, an advanced English tutor can help you navigate the complexities of the English language without having to have your voice or individual needs drowned out by a larger group.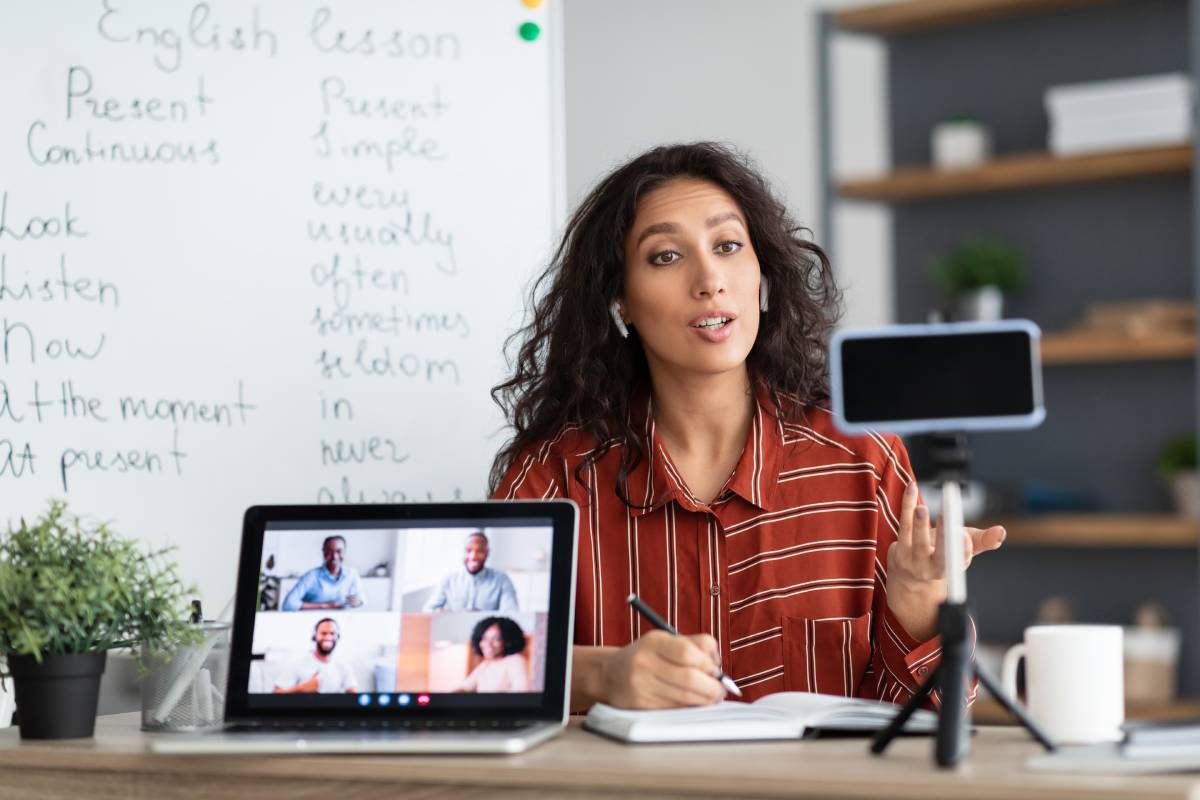 What qualifications do they need?
And what qualifications are required to become a qualified English teacher and English tutor? 
English teacher qualifications:
Bachelor's degree or higher in English, education or related field.
Completion of teacher training program (which varies from country to country). 
Certification and licensure for teaching English.
Strong expertise in subject matter like English literature, writing, and grammar.
Pedagogical knowledge of teaching methods.
English tutor qualifications:

High school diploma or Bachelor's degree in English or education preferred.
Strong expertise in specific tutoring subjects like reading, essays, and test prep.
Training in tutoring methods and learning styles.
Good communication skills and patience.
Optional certification through tutor training programs.
While qualifications differ, the common denominator is strong expertise in English subject matter and the ability to communicate well with others. 
Generally speaking, becoming an English teacher requires more in the way of formal education. For example, one cannot secure a full-time position as an English teacher in an educational institution without a formal qualification in education (e.g., Graduate Diploma in Education or 2-year Master of Teaching). For English tutors, on the other hand, a formal qualification in education isn't necessarily mandatory (although it is preferred). 
It's not uncommon for English teachers to transfer into English tutor roles. This could be for a wide variety of reasons though is generally due to wanting to step away from teaching in large classroom environments and being able to focus more on 1-on-1 education which can be more rewarding.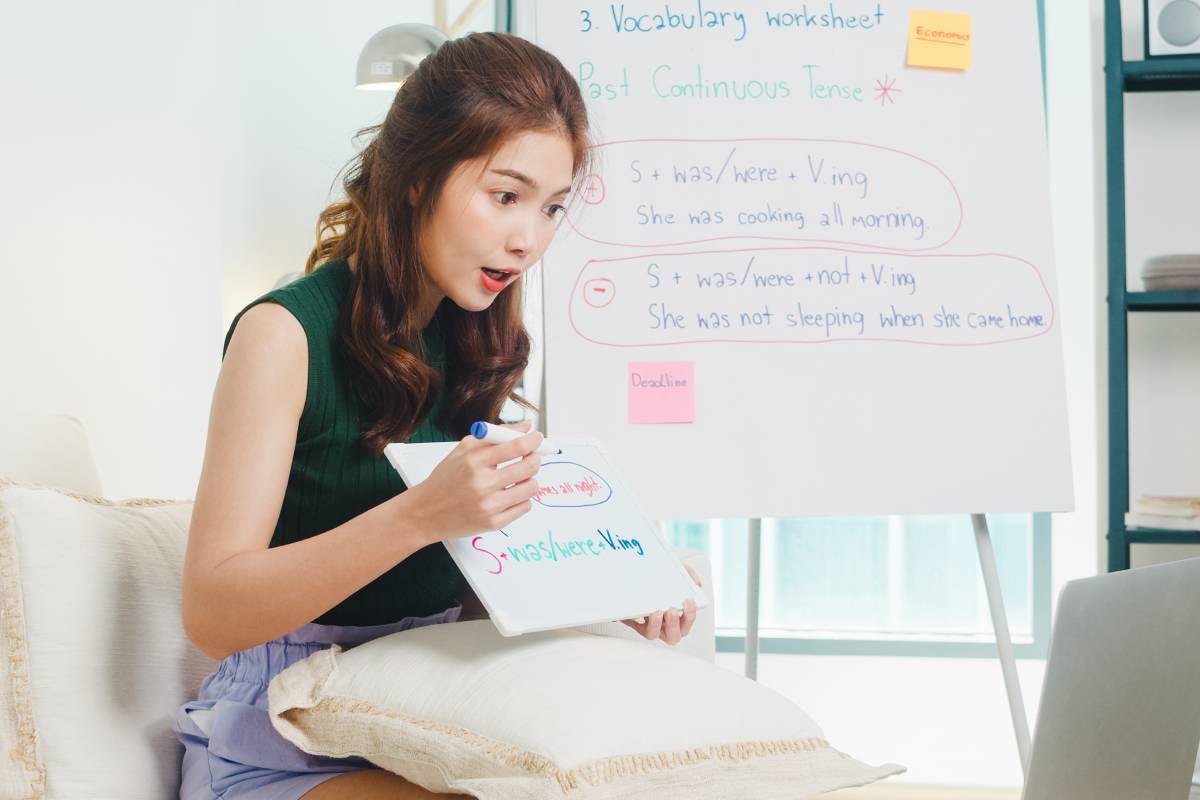 Is it worth hiring an English tutor if you are struggling with advanced English? What are the benefits?
Now let's move on to the important question: is it worth hiring an English tutor if you are struggling? And what are the benefits of working closely with your own personal English tutor? 
English tutors can provide personalised attention not possible in big classrooms.
They are experts at simplifying complicated concepts.
Assess your exact problem areas that need work and help you overcome challenges.
Flexible scheduling that is convenient for

your

needs.
Fosters confidence through 1-on-1 encouragement.
Develops personalised strategies tailored to your specific learning style.
Provides coaching on academic English for essays, dissertations etc.
Saves time with focused, efficient tutoring on weaknesses. 
For tackling frustrations and elevating your English abilities, a talented tutor can be a game changer! If you have been struggling with a specific area and you don't feel confident in a large classroom environment, working 1-on-1 or being in a smaller group learning environment can help you tackle these challenges with greater confidence. 
Final thoughts 
Whether you want to teach English professionally or get individualised help mastering it yourself, understanding the difference between teachers and tutors is key. Armed with this knowledge, you can determine the best route to achieve your English language goals.
We hope that this article has been insightful for you and that you now have a better understanding of the key difference between English teachers and English tutors.