Shopping online has made life easier for us in a lot of ways, though that's not to say that we shouldn't adopt the appropriate level of care and attention before going ahead and pressing the buy button! Often, we can rush into things and buy the wrong colour or items that are too large. Over the next two blog entries we are going to explore the 10 top tips for when purchasing online, so that you can avoid making any major mistakes that you'll regret.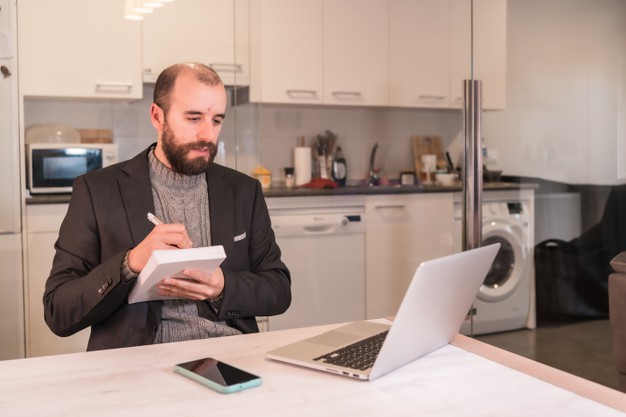 1 – Measure Up
This one should go without saying, but you'd be surprised by the number of people who actually go ahead and order furniture without actually checking to see if the items will fit in the desired room. Before going ahead and committing to your purchase, grab a tape measure and double check. For something that only takes 2 minutes, you can save yourself an awful lot of hassle.
2 – It Doesn't HAVE to Match
Some of you may be screaming 'YES IT DOES' at your screen right now, though in all honesty, not everything has to match. While you obviously want your furniture to complement together and look great, opposites do attract. This isn't always the case, and we're certainly not encouraging you to go for completely contrasting pieces all the time, though if you love something, and it works for you, then you should definitely go for it! Just make sure you run it by the wife first!
3 – Sample as that
Unfortunately, you can't feel a sofa through a computer screen! Well, not for now at least, but who knows what the future might bring. Though what you can do is contact the store and request fabric samples. They may well look great on screen, though until you actually feel a fabric for yourself, you'll never know. Some companies may charge a small fee, but what's the harm in spending a tiny bit when you're looking at a $4000 sofa?
4 – Scale
Of course, everybody wants to go big and make a statement, particularly if you have a larger space available to you, but you don't necessarily have to. Each piece of furniture doesn't have to be the same scale, it's about the relationship between them and how they work together which truly matters. And remember, the most important thing is that you're happy with your purchase, not what your friends will think!
5 – How Are You Getting It Inside Your Home?
Another seemingly obviously tip, though again, many people neglect to consider this when purchasing furniture online. If you live in an apartment several stories up, you need to ensure that you're going to be able to manoeuvre the furniture into your home. You don't want to end up having to try and hoist it up several flights from your balcony. Plan and prepare!
6 – Try to Avoid Impulsivity
It's not always easy but try to refrain from impulse buying – that's how mistakes are made. When spending out on furniture you're making a big financial commitment, so it is important to do your research and make sure that you're buying exactly what you want, need and can afford.
7 – Try Avoid Buying Rugs Online
Shopping online is incredibly convenient and can save us an awful lot of time and hassle. That being said, there are certain things which we believe are best bought in store – Items like rugs for example. There are many things to consider such as thickness, texture and colour – all things which are difficult to judge through a computer screen.
When judging in person you'll not only be able to get a clearer idea as to whether the colour of the rug matches your new sofa and if it's going to cause you any problems with opening and closing doors etc. If you've found a rug which is cheaper online than it is in store, that doesn't mean that you should ignore the savings, but definitely go and check it out first if you can!
8 – Measure the Height of Other Items Already in Your Room
As an example, if you love your coffee table, though you're investing in a new sofa, then it may be worth measuring your coffee table in comparison to any sofas you may be looking at. Otherwise you might end up with a sofa that sits uncomfortably higher than your coffee table or worse, sits below it. Just take your time and measure everything up so that you can get a real sense of how everything will feel once your new furniture is inside.
9 – Comfort Before Style
It is important to find the correct balance of both before making your purchase. Though you should never have to compromise if you do, you should always go for comfort above all else. It's all very well having an incredibly good looking and stylish sofa, if it doesn't meet your expectations regarding comfort.
10 – If you Love it, Buy it
It's important to go with your gut when it comes to shopping for furniture online. Obviously, you should do your research and make sure that everything is correct and suitable before you go ahead, but above all else you should go for what really grabs your attention. Even if it won't necessarily work in the room you intended. If you love an item of furniture and you must have it in your home, find a place for it and make it work!
Summary
Remember! This is your home, and it should feel as such. It's always nice to have a stylish looking home, though worry less about what other people will think and more about what you'll love. You are the one who is going to be spending most of your time there, so invest in furniture which you adore! Just be careful, follow these 10 simple steps and you shouldn't run into an problems.