With such a well-known and renowned brand as Starbucks, you'd expect to see them everywhere. But, did you know that Starbucks suffered a serious "swing and a miss" situation when attempting to tap into the Australian market? 
In this article, we're going to look at what happened, and why Starbucks failed to gain a foothold down under.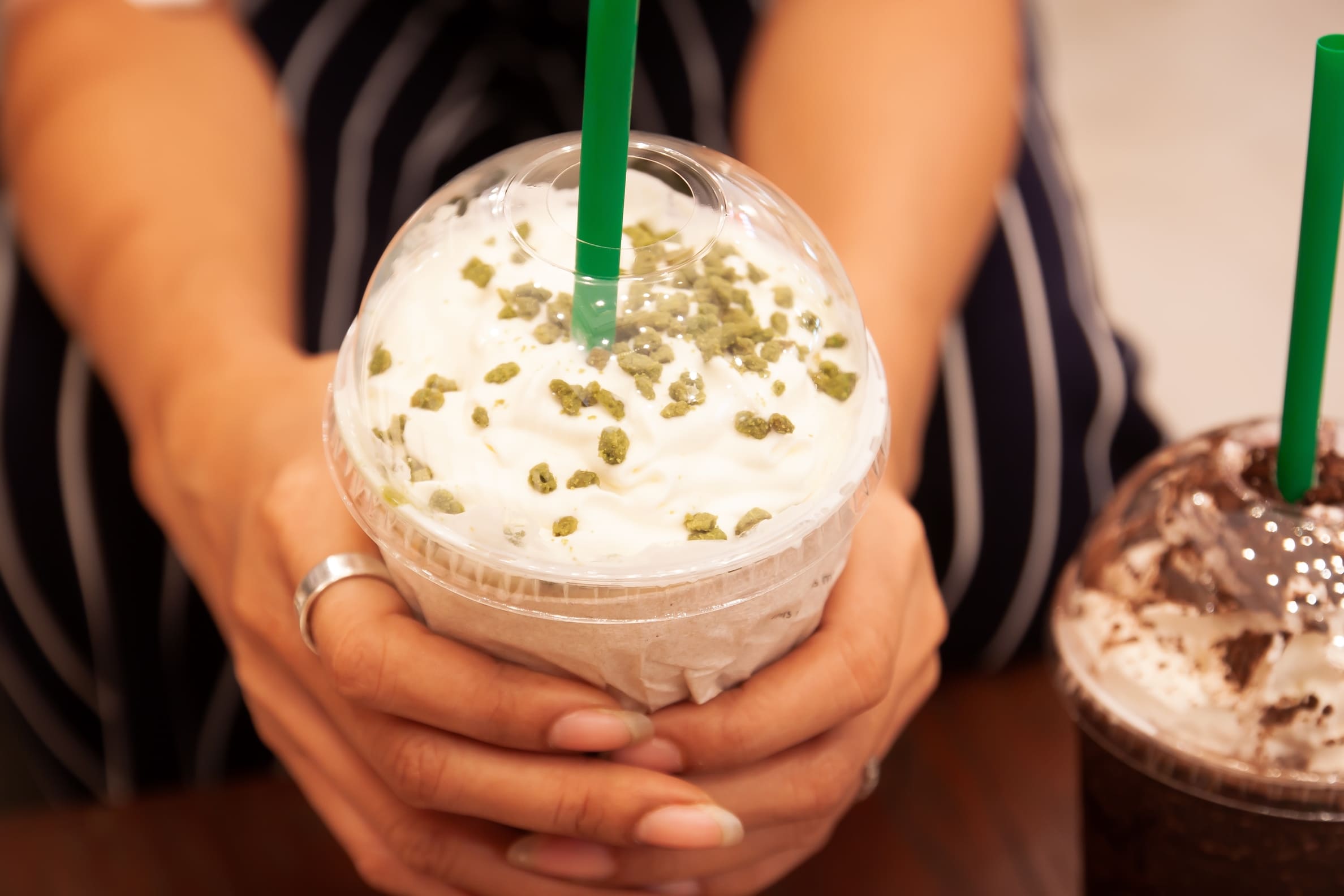 What year did Starbucks open in Australia?  
So, what year did Starbucks open in Australia? They began in the year 2000 but little did they know, Australia was going to prove to be one of the toughest markets to break into for the coffee-titan. 
In fact, by 2008, Starbucks had opened 87 stores but subsequently hit a brick wall. The customers simply weren't interested in keeping up with the rapid growth and weren't given enough time to develop a taste for the brand. 
Whilst Australia has one of the largest coffee markets in the world, Starbucks made the assumption that it would thrive. They were wrong. 
How many Starbucks are there in Australia?
So, how many Starbucks are there in Australia? As of 2021, there are now only 58 total Starbucks stores across Australia! For comparison, the US has some 11,962! But why the big disparity? Let's dig a little bit deeper. 
How many Starbucks are there in Sydney?
There are about twenty-three Starbucks in Sydney and they can be found in the following locations:
Starbucks Manly

Starbucks Macquarie Centre

Starbucks North Penrith Drive Thru

Starbucks Westfield Penrith

Starbucks Marsden Park Drive Thru

Starbucks Mt Druitt Drive Thru

Starbucks Castle Towers

Starbucks Burwood

Starbucks The Children's Hospital at Westmead

Starbucks Parramatta 

Starbucks Hurstville

Starbucks Miranda

Starbucks Eastgardens

Starbucks Sydney International Airport

Starbucks Central Park

Starbucks Bondi Junction

Starbucks Darling Square

Starbucks Haymarket

Starbucks 525 George Street

Starbucks QVB

Starbucks Hyde Park 

Starbucks York Street

Starbucks The Rocks
How many Starbucks are there in Melbourne?
There are sixteen Starbucks in Melbourne and they can be found in the following locations:
Starbucks Coolaroo Drive Thru

Starbucks Werribee Drive Thru

Starbucks Doncaster

Starbucks Eastland

Starbucks Fountain Gate

Starbucks Highpoint

Starbucks Maidstone

Starbucks Melbourne Central

Starbucks 295 Swanston Street

Starbucks 117 Swanston Street

Starbucks Elizabeth Street

Starbucks Galleria 

Starbucks Exhibition Street

Starbucks Spencer Street

Starbucks Swanston 

Starbucks Southland 

Does Brisbane have Starbucks?
Does Brisbane have Starbucks? They do indeed, but you won't be surprised to learn that they have few in Brisbane itself. There are fourteen Starbucks in Brisbane and they can be found in the following locations: 
Starbucks Caboolture

Starbucks Rothwell

Starbucks North Lakes

Starbucks Chermside 

Starbucks Valley Metro

Starbucks South Brisbane 

Starbucks Grey Street 

Starbucks Edward Street

Starbucks Myer Centre

Starbucks Festival Towers

Starbucks Brisbane Hospital (PAH)

Starbucks Garden City

Starbucks Eight Mile Plains

Starbucks Berrinba Drive Thru
Does Gold Coast have Starbucks?
Does the Gold Coast have Starbucks? Again, yes, there are a few, but there are even fewer in the Gold coast! There are five Starbucks in total and can be found in the following locations: 
Starbucks Ashmore Drive Thru

Starbucks Broadbeach

Starbucks Robina Town Centre 

Starbucks Chevron Renaissance 

Starbucks Cavill Avenue 
Why is there no Starbucks in Adelaide?
Are there any Starbucks in Adelaide? And if not, where aren't there any?
As it stands, there are currently no Starbucks outlets in Adelaide whatsoever. Starbucks did indeed open three outlets in Adelaide in 2007; 
One in Rundle Mall

Another in Glenelg

And finally in Noarlunga
However, all three of these soon closed in July 2008 when the franchise went on to shut down 75% of their Starbucks Australian locations! 
So, why didn't it work? The simple answer is that Starbucks doesn't really suit Australian tastes. Certainly, there are a few stores in the busier and bigger cities that see a lot of tourism, but for the most part, Australia simply isn't interested in what Starbucks has to offer. 
Is Adelaide getting a Starbucks?
Is Adelaide getting a Starbucks? Do we believe that there will ever be another Starbucks in Adelaide again? The short answer is no, likely not. 
There are currently no plans to open a Starbucks franchise in Adelaide due to the catastrophic failure in the first place. Certainly, there is no shortage of coffee shops in Adelaide, but Australian's prefer to support Australian businesses. 
Is there a Starbucks in Perth Western Australia?
As it stands, there are currently no Starbucks stores in Western Australia or Perth. This is largely due to the fact that there aren't as many foreigners or ex-pats living in Western Australia as there are in places like Sydney, Melbourne, and the Gold Coast. 
Another potential factor that could be influencing Starbuck's lack of success in Perth and the rest of WA is the fact that Perth's coffee culture is tied to coffee chains like Dome and Gloria Jeans, which sell European-style coffee suiting the locals' preferred tastes. 
The fact is, even if Starbucks were to launch a store in Perth and Western Australia, they would have to alter their menu and service style to suit Australian needs. 
Why Starbucks failed in Australia?
So, why did Starbucks fail in Australia? Since they have over eleven-thousand stores in the US, it's certainly not as though Starbucks is unpopular. However, like it or not, they tried and simply failed with Australia. Let's take a closer look as to why:
The Story behind Starbucks failure in Australia
Starbucks first opened a store in Australia in July of 2000, not so long after their highly successful expansion into China. 
Starbucks executives were incredibly confident about their decision to expand further throughout Australia but that confidence soon diminished in 2008 when they had to close the majority of their stores (some 75%).
Their expansion in Australia clearly had not succeeded in the way that many of their other expansions in similarly developed countries did. This can be explained by three possible reasons:
An existing advanced coffee culture in Australia 

The overall pace of expansion

And the lack of effort put into adapting (like they had in China). 
When Starbucks first entered Australia, it expanded far too quickly. In fact, in just eight years they had opened 90 stores across the country. However, the speed at which they grew was simply faster than the rate at which they grew in popularity (which clearly wasn't very fast). 
In fact, it was so unsuccessful that Starbucks lost $105 million in the first seven years of being established in Australia! Given that Australia has always had a strong culture for drinking coffee, Starbucks should have been well aware of the stiff competition that was already in place. 
It's fair to say that perhaps because Starbucks had been so successful elsewhere, that they had got a little bit too cocky and overestimated just how well they'd have been received. 
The fact is, before Starbucks even made it to America (where they have thousands and thousands of stores), Australia was already enjoying delicious coffee brought over by Greek and Italian immigrants. 
There was a pre-existing market and Australians had already been acclimatised to coffee – so getting used to a new company was difficult. Naturally, the charm of local coffee shops was an aspect that Starbucks simply couldn't deliver and they didn't anticipate this before investing in and opening so many stores country-wide. 
Another reason could be that Australian's were used to eating in local coffee shops and enjoying sandwiches. Starbucks, at that stage, had never envisioned people coming to their coffee shops to eat sandwiches, which subsequently led to their failure. After all, why would an Australian local go to a franchise with no food available, then they could visit a local Australian-owned coffee shop and get a delicious sandwich while they were at it? 
In a nutshell, Starbucks simply did not have enough knowledge of Australian preferences and simply rolled out with the idea that Australians were "westernised" enough to accept Starbucks immediately and for their franchise to thrive. 
Ultimately, Starbucks failed to make an effort and truly differentiate themselves from existing local coffee shops and establishments, or indeed offer any form of enticing promotions that may have otherwise convinced Australians to choose them over the coffee shops that they were already used to. 
Without these crucial components, and the relevant market research having been carried out, Starbucks simply failed to succeed against their competitors. As a result, it is doubtful if Starbucks will ever truly be successful in Australia. 
Again, there are a number of stores in the big cities such as Sydney, where there are many ex-pats and foreigners living, however, as for areas like Adelaide, Perth, and the rest of WA, it is likely that they will never gain a strong enough foothold to succeed. 
The Takeaway 
The takeaway? Well, there won't be all that many Aussies getting take-out from Starbucks any time soon. It was a swing and a miss! The fact that their failure has been so catastrophic, it is unlikely that they will ever be able to have another chance at success. Then again, stranger things have happened!