There aren't many more enjoyable activities in life than sitting out in your garden, Barbequing and enjoying the sun – except maybe if you sitting underneath a shade reminiscent of a ship's sail. Too much sun can ruin a perfect sunny day, as well as cause damage to your health and happiness.
If you are looking for some more shade in your garden, read on to learn about shade sails, and why they are worth the investment today…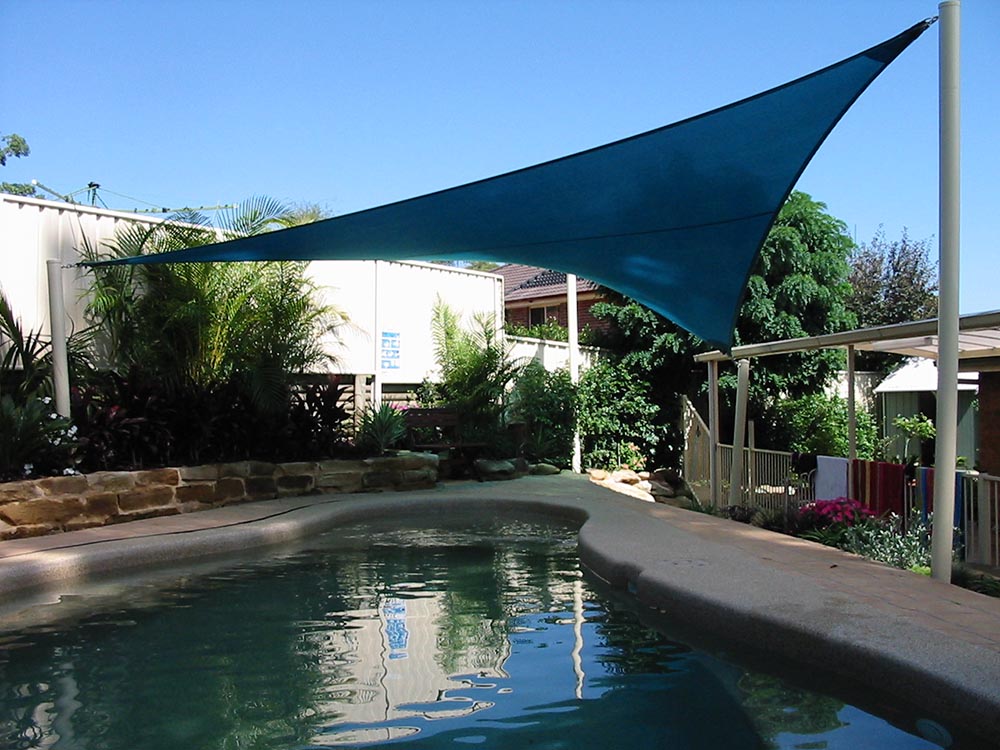 How much does shade sail installation cost?
A shade sail is a covering for your patio or garden area made from tightly woven outdoor fabric that provides protection from the sun. They are generally installed permanently by stretching the fabric until it is taut and attaching each corner to a stable structure like a tree, post, roof or wall.
If you are still struggling to picture it, think of a ship's sail full of wind, stretched to a pleasing curve in the middle by tightly attached corners. A shade sail is a beautiful and useful option for your garden, but just how much does it cost to get it installed?
The answer is unfortunately not perfectly simple. The cost of your shade sail and its installation will vary based on a number of factors including:
The type of material you choose
How much area you want to cover
The style and design you go for
The number of shade sails you want
Many homes will opt for two or three shade sails to give a vibrant and modern look, or to again emulate those ships' sails. One shade sail alone of the same fabric attached simply will necessarily cost less than several that need to be attached in different ways, and in a particular pattern.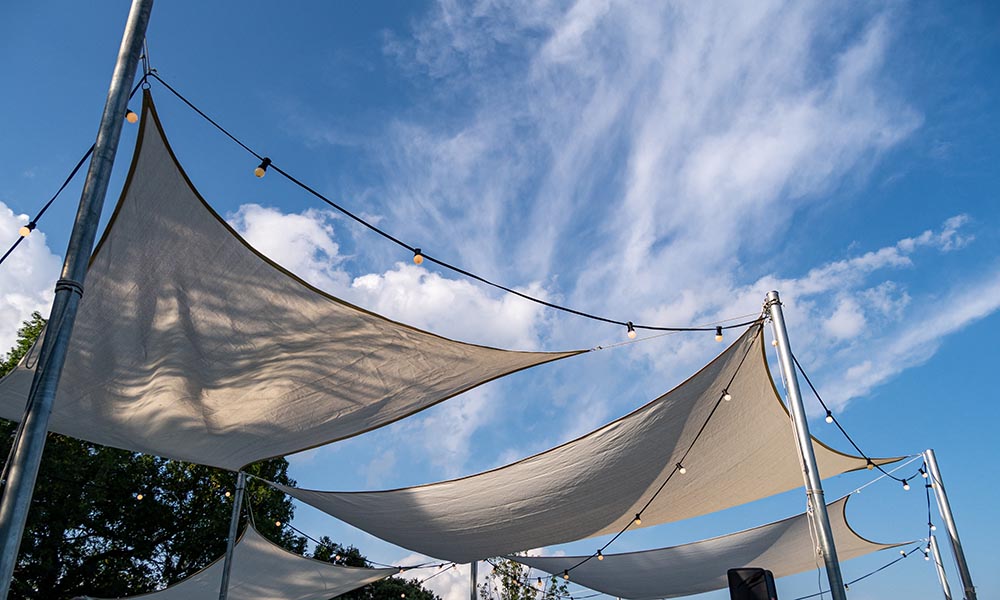 A shade sail company can install your shade sails in beautiful and interesting ways, or simply put up one where you want it. It is up to you. For a larger area, especially if you are a commercial property, you may need an engineer to properly install your shade sails. This understandably can cost a little more.
You have to factor in labour rates, whether they need to build or bring a structure to attach it, and so on. Given all this, you can see why it is difficult to specify how much it will cost. If you are interested you are better off getting a free quote from a shade sail company near you.
In general, the shade sails themselves can cost anywhere from $400 to $8000+, and installation can go from $20 per square foot up into the thousands in total for a proper engineer who knows what they are doing. This may sound a little pricey, so it is important to see just what benefits shade sails can bring, and whether or not they are worth the expense.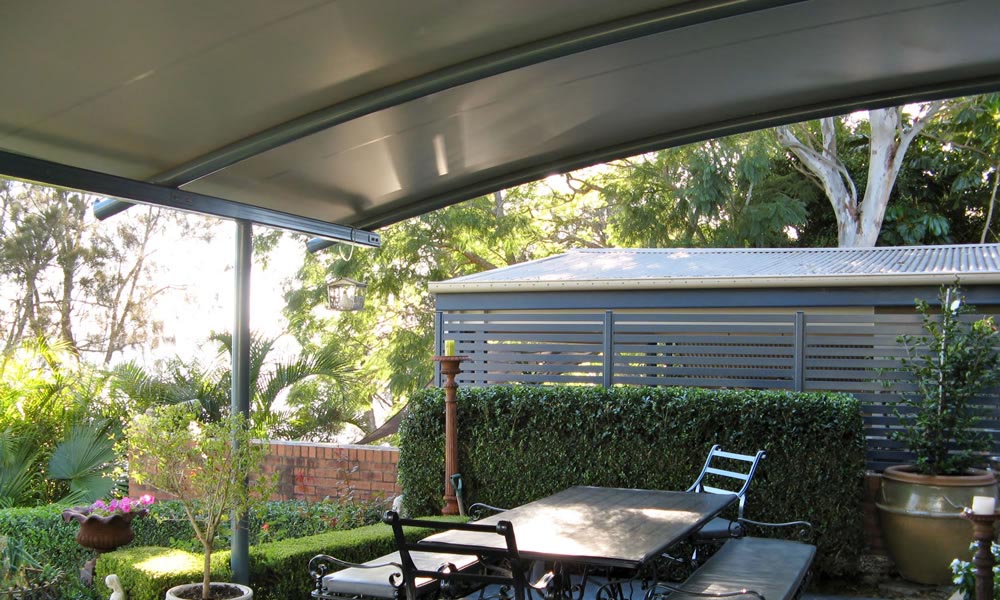 What are the benefits of a shade sail?
So, what are the benefits of shade sails? There are numerous ways that shade can benefit you, your health and that of your family. Here we will mostly focus on the positives specific to shade sails themselves:
You can choose your own style – there is so much variety in colours, numbers and how you set them up. You can choose to design your shade sails however you wish, or have a seasoned professional do it to your preferences.
They can cover larger areas than the alternatives – umbrellas don't usually cover more than 9 feet, which isn't enough to cover most tables, chairs and family members. Likewise gazebos tend to only cover a smaller area in most residential gardens. With shade sails, you can cover as much area as you want and leave what you want in the sun.
They look incredible – there isn't much to say about the aesthetics of a sun umbrella or similar. Shade sails, on the other hand, are truly gorgeous. Depending on your choice of style, they can look classy and understated or vibrant and attention-grabbing. Either way, they add a degree of beauty to your garden or business.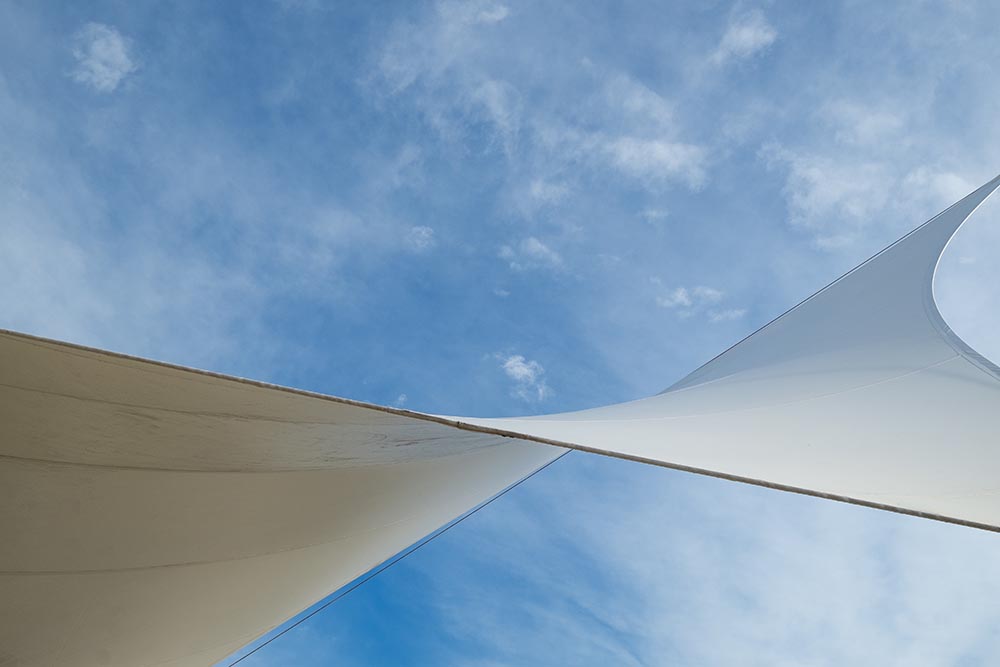 They are a great way to block out as much sun as you need – we know more than ever the impact that the sun can have on our skin, and how too much can be severely damaging and even devastating. Shade sails allow you to choose which areas of your garden or space are shaded and which have sun.
They are an ideal cover for a pool – a lot of coverings won't work over swimming pools, or at least not without blocking out the sunlight altogether. Shade sails are perfect for this. 
They can protect more than people – they are also fantastic for keeping the plants you want in shade, and preventing fade on furniture. They can also protect cars and serve as somewhere to park without the need for a garage or special licence.
You can find affordable options – there are cheaper shade sails, which can work for smaller spaces and if you are looking for temporary shade. For permanent and high-quality shade sails, you may have to spend more.
There are a great many benefits to shade sails, with the downside that high-quality and aesthetically pleasing shade sails installed by experts will cost money. They are, however, a real investment.
They can improve your quality of life in your outside areas allowing you to enjoy being there rather than having to flee the heat of the day. They also improve the value of your home or business. The benefits do seem to rather outweigh any potential downsides with this product.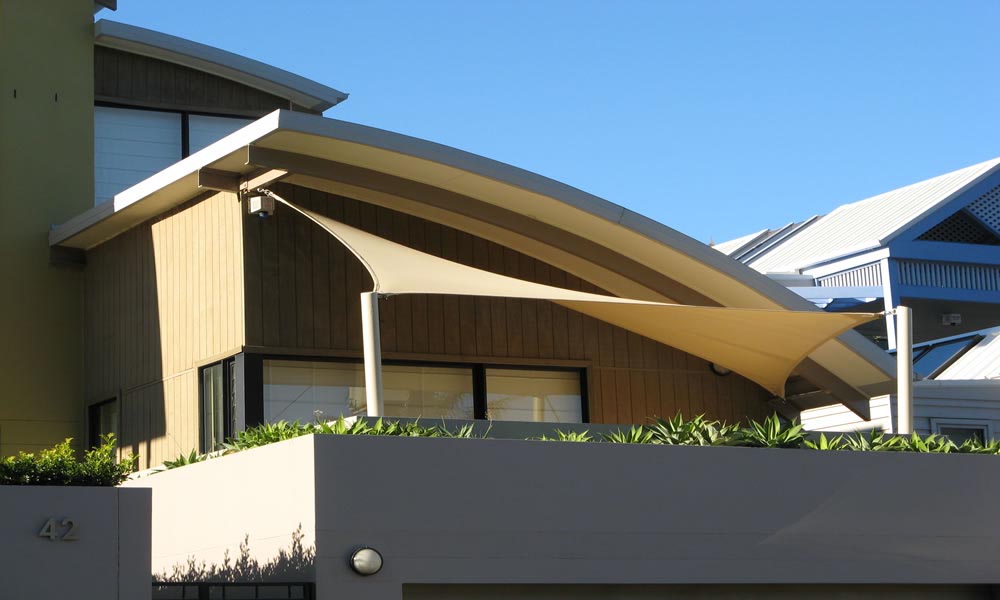 Are shade sails worth it?
Now we come to the fundamental question – are shade sails actually worth the investment? The answer has to be a resounding yes. Whether you are trying to protect your family or guests in the garden or pool, or trying to make a splash with the gorgeous aesthetics they provide, shade sails are a fantastic option for you.
They provide protection from the sun, add value to your life and your home, and are generally the best option for your sun-blocking needs. If you are thinking about getting a shade sail installed, make sure you get a free quote today.