If you are thinking about redesigning your bathroom it can be tricky to know where to begin. There are so many aspects to think about from the layout and the colours to the furnishings, and once you have plumbed in a shower or tiled a wall it can be tough to change your mind.
A well-thought-out design is one way to avoid any mishaps and help you think about what you are looking for, and how to achieve that result.
Whether you are looking for a relaxing haven where you can sink into a bubble bath or opting for something sleeker, modern and utilitarian, here are a few bathroom design ideas to help get you started with planning the ideal bathroom for you.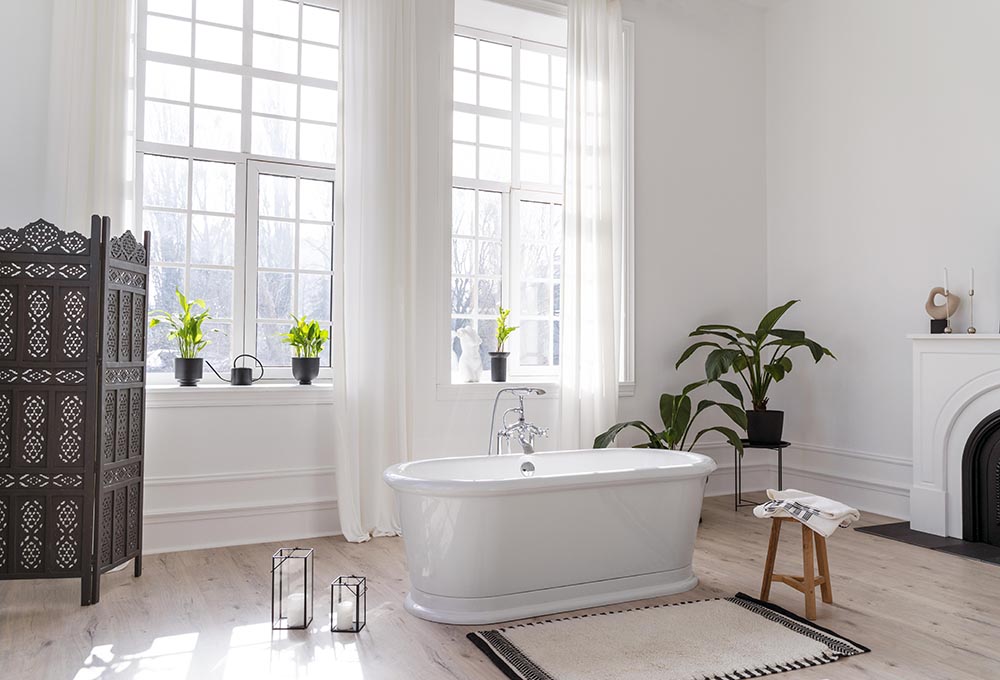 Bathroom design ideas
There are so many bathroom designs to choose from with options for special furnishings and fixtures, so you have to really think about what kind of bathroom you would prefer. Would you rather have a wet room? A bath or a shower – or both? Modern cabinets or antique furniture?
You can choose from a huge variety of styles and designs, and here are some of the key varieties to give you a starting point:
Wet rooms
Often a big favourite in busy households with kids, dogs and more than one bathroom, having a shower in a wet room can make it so easy to clean up while also looking modern and stylish. Not the dream for those who love baths, this type of design can nevertheless be a huge favourite for many households everywhere.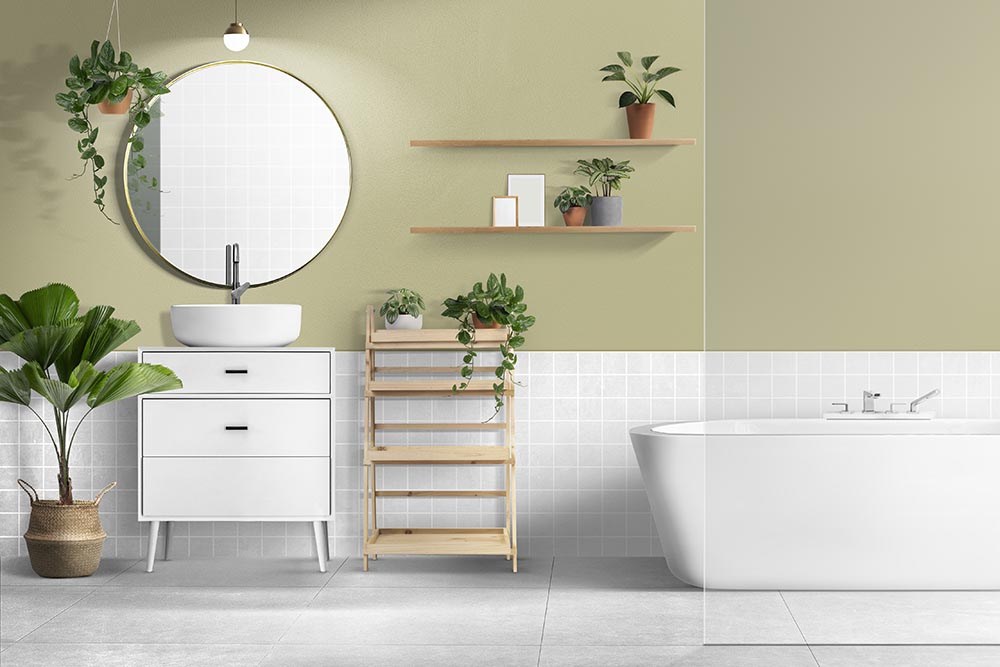 Twin basins
Increasingly popular at the moment, opting to go for twin basins means no worrying about crowding in the morning, and really sets the look of your bathroom apart. Both practical and stylish, you can choose from a range of materials and shapes and really set a theme for your bathroom.
Free-standing bathtubs
When you picture a luxurious bath, the first thing that comes to mind is probably a free-standing claw foot tub, full of bubbles and perfect for a good soak. Choosing to make your bath a feature of your bathroom is hardly a novel idea, but it can add a huge amount of class and comfort to your home at the same time.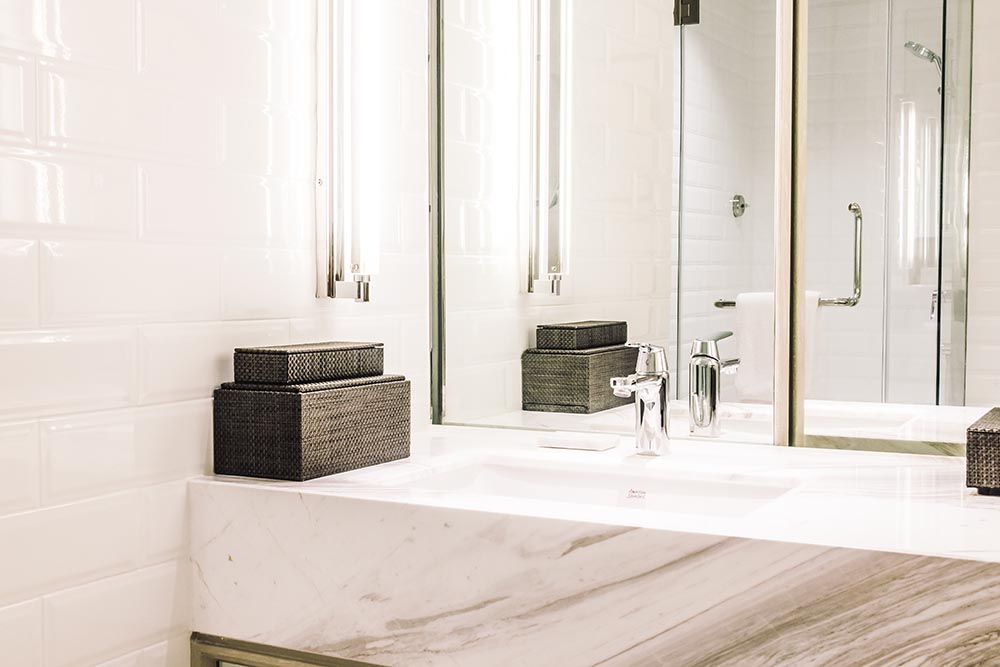 Varied lighting
You do often need a good bright light in your bathroom at certain moments like while getting ready for the day. At other times you may prefer something softer, or to have some areas lit more than others. You can layer your lighting with a number of different lights like recessed spots, under-counter or around mirror lights and so on to create the atmosphere and effect you want for any situation.
Industrial fittings and upcycling
One huge trend at the moment is recycling and reusing objects in your home, and that includes the bathroom. Getting your sink, tub or other fittings pre-owned is one option, as is bringing in furniture from other rooms to suit your bathroom's more relaxed style. Industrial fittings by contrast are suited to contemporary bathrooms that want to look super modern and eye-catching.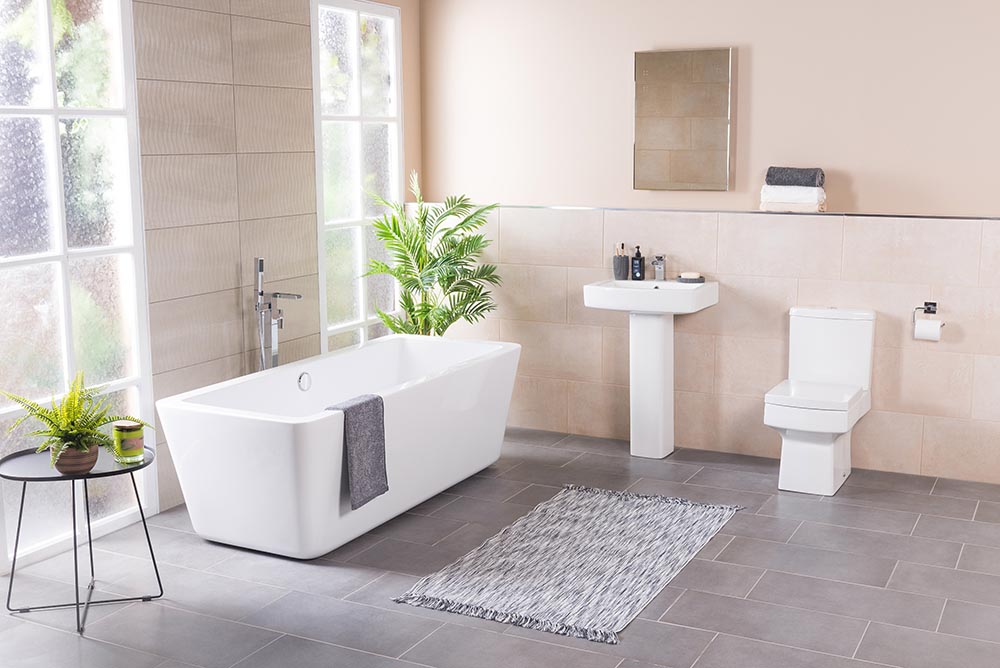 How do I plan my bathroom layout?
There are a number of steps to take when planning your bathroom layout, and you should never start building or making any alterations until this stage is done. The cost of bathroom renovations can seem a little daunting, but if you plan it out you can create your dream bathroom in a few key steps:
Get inspired – have a look at what other people are doing, check out some of our design ideas, and think about what you really want to have in your bathroom.
Consider your available space – size actually doesn't really matter that much in bathrooms. Still, there is no point in trying to fit in a free-standing bath, twin basins, a huge shower and so on into a space that is too small.
Position your toilet – this is often the most important item to position due to the plumbing it needs, and once you have this decided, it may well help you to design the rest.
Sketch out your idea – once you know what needs to be where you can have a think about what you want Drawing it out is the first way to see if it may work, and then you can use 3D projections or a bathroom planner tool to check if it is feasible.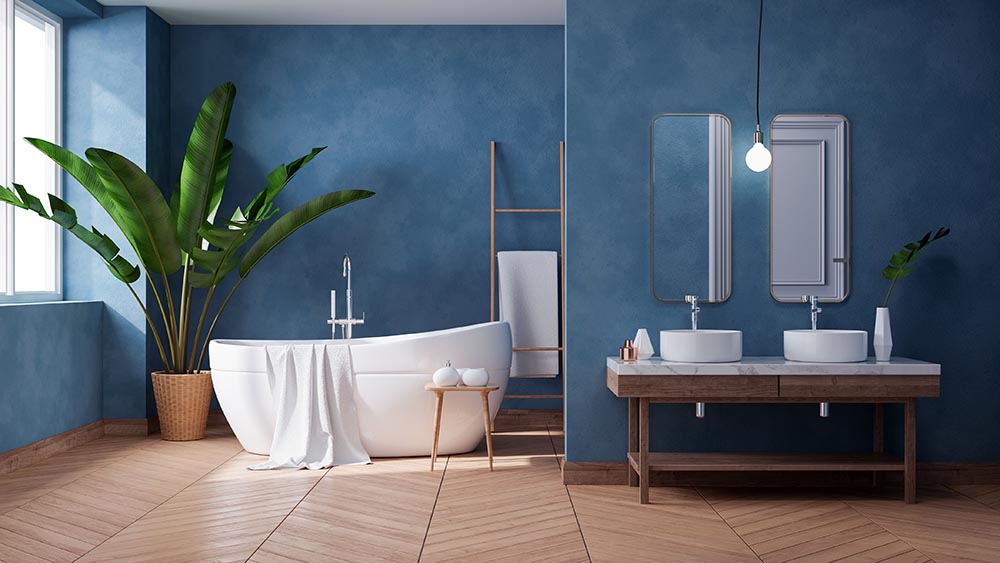 How do you make a bathroom look nice?
What makes a bathroom look nice can really vary from person to person. You may like a welcoming room with a cosy rug, sea shells and pictures on the wall. Someone else may far prefer a sterile but elegant room without clutter or something modern and eye-catching. To help you decide what you prefer, here are a few ideas to get you started: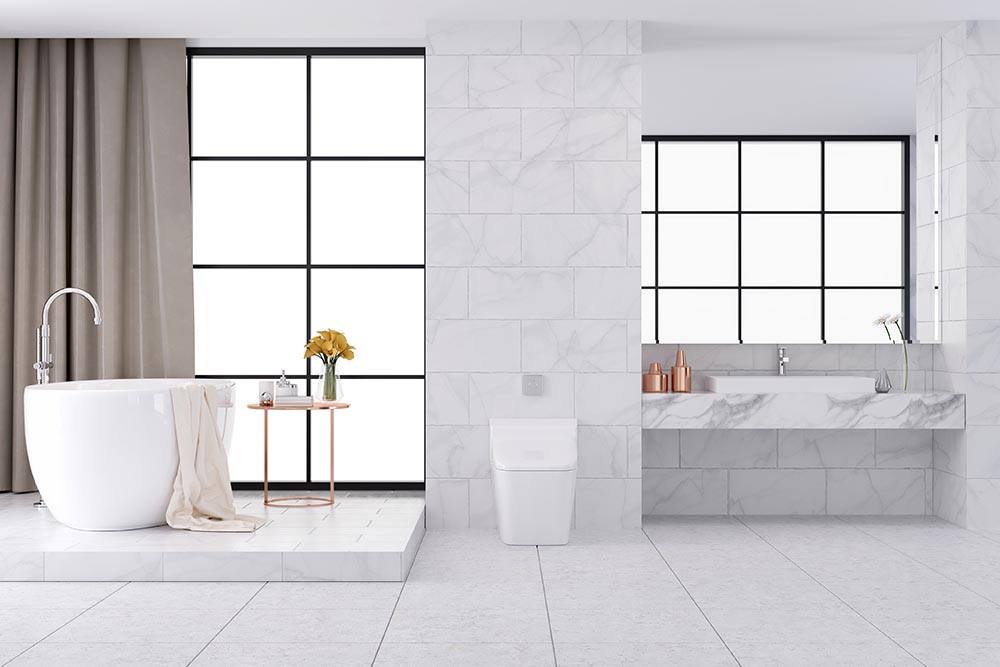 Window coverings
The window coverings you opt for can set the tone for the whole room. Curtains can be rather impractical in a bathroom, while blinds are a little easier but won't always make the room look nice. PVC plantation shutters are ideal for bathrooms and immediately make the place look classy yet welcoming.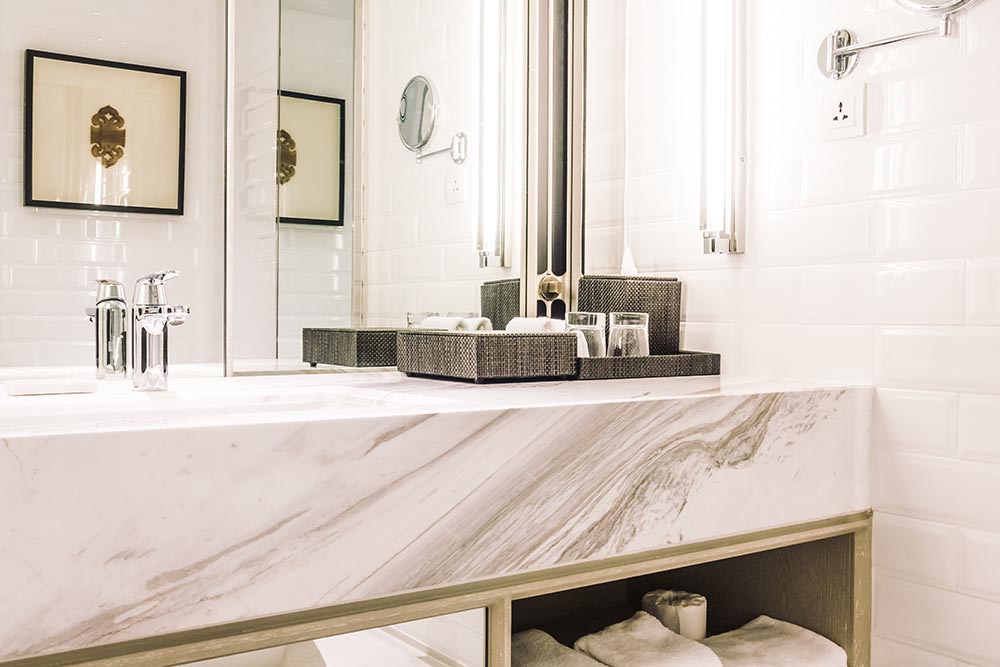 Decorations
While some people prefer to keep any items in the bathroom to a minimum, others would much rather have some decorative touches to brighten up the room. Plants are a great place to start, bringing colour and also adding oxygen and a nice smell to the room. You can place a few knick-knacks on the window sill, hang a fun shower curtain, and put a few personal touches to make it more welcoming.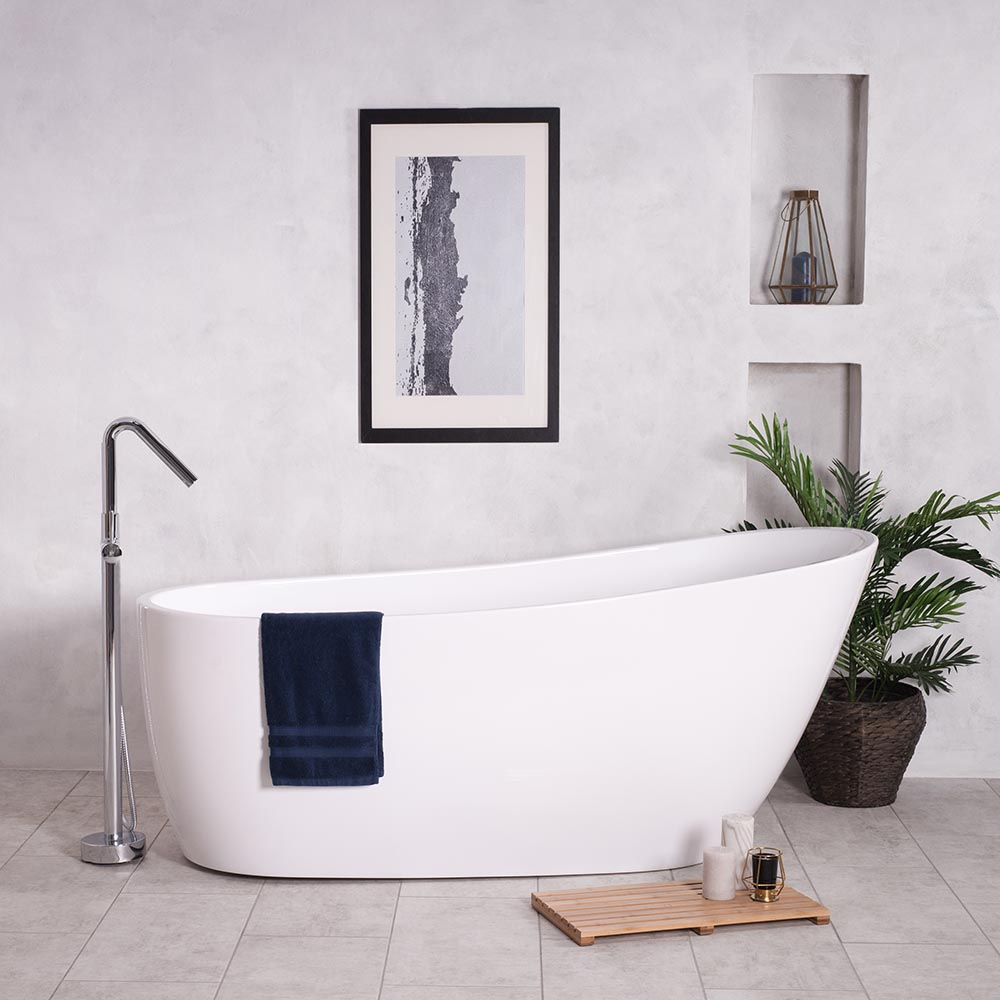 Pictures
Another option is to add some art to your bathroom. You can hang it on the walls, opt for sculptures standing in the corner or wherever they will look their best. You really can add or take away pretty much whatever you want to make your bathroom look nice in your eyes.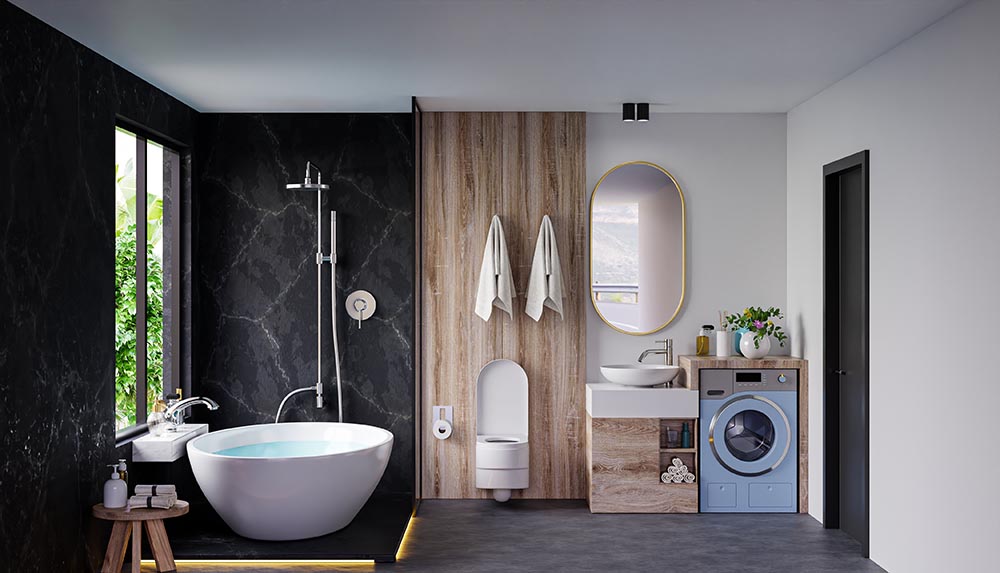 What colours look good in the bathroom?
Many classic bathrooms tend to go for nautical themes and colours, especially blue and blue-green. Black and darker colours have previously been considered a little dreary for bathrooms. However, as many households go for a more modern look, these colours are making more of a splash in wet rooms and less cosy decorative bathrooms everywhere.
Conversely, you can make your bathroom the brightest and most colourful room in the house with bright oranges, pinks and anything that catches your eye to give a more energetic impression. It really is up to you.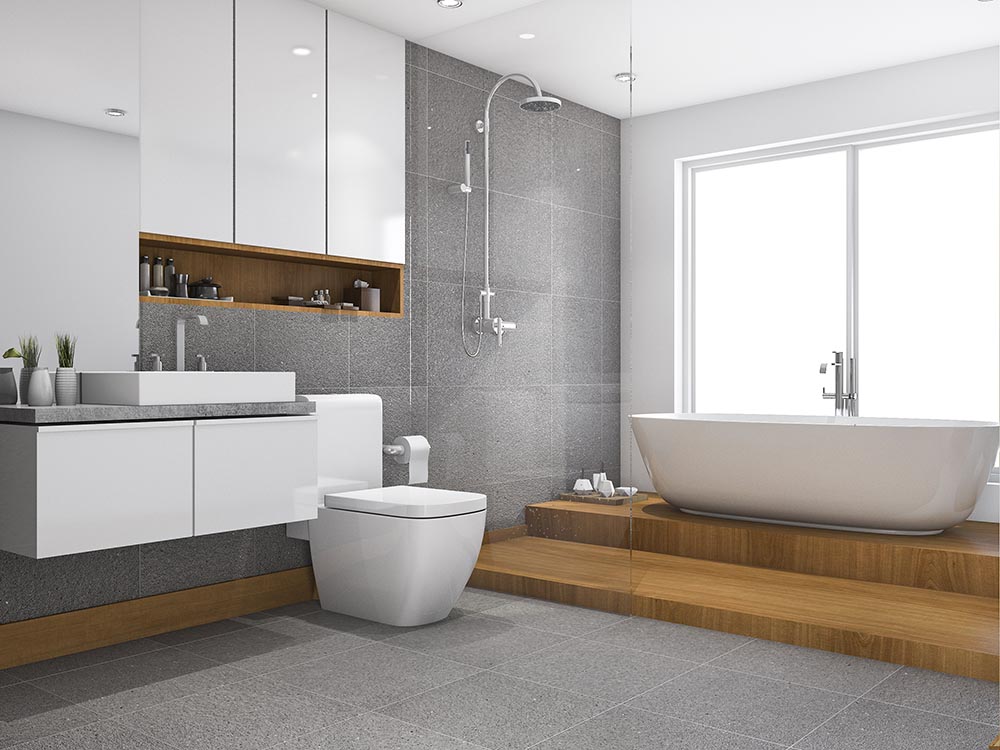 Final thoughts
Whether you prefer a bright and fun bathroom, a tranquil spot to relax or something sleeker and modern, designing and decorating your bathroom doesn't have to be a nightmare. Nor should it cost an arm and a leg.
There are lots of ways that you can improve your bathroom from a coat of paint to adding plantation shutters or a few personal touches. Have a think about what you want your bathroom to say about you, and get planning your new bathroom design today.