Is your bathroom feeling sorry for itself? Perhaps it looks a little dated and is in dire need of renovation, but you aren't sure how much you can afford and whether it will add any value to your property. If so, then this is the article for you. We're going to highlight the average cost for a bathroom renovation in Australia, ways in which you can save money on your bathroom renovation project, and how much value it can add to your house. Read on if you'd like to learn more.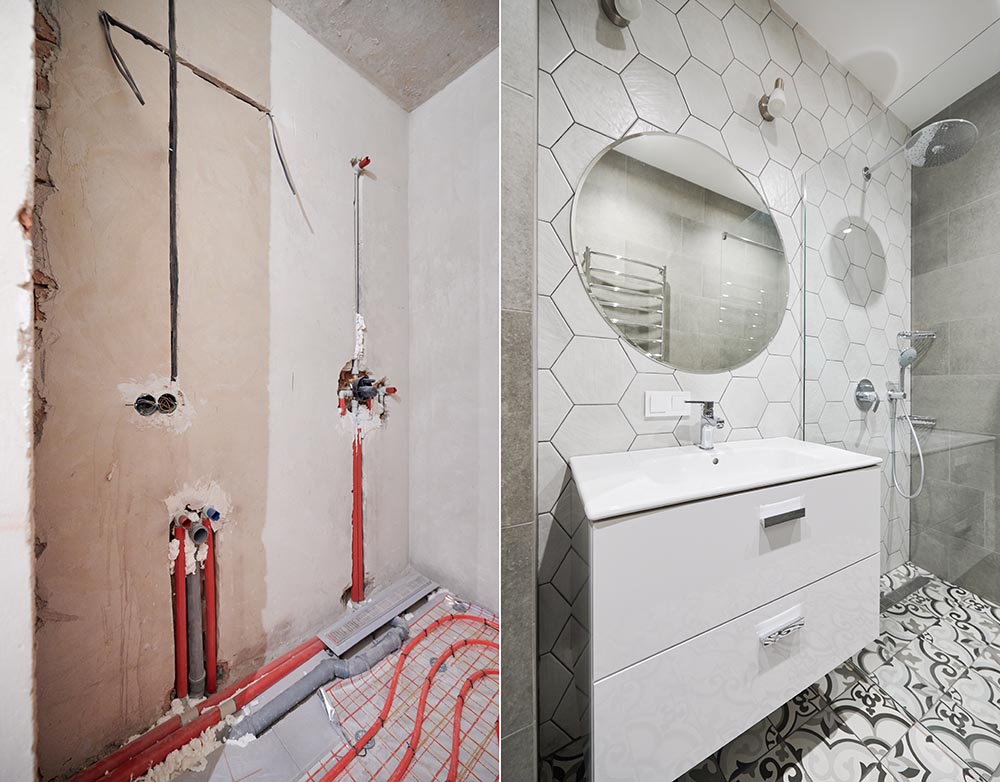 How much does a bathroom renovation cost?
A bathroom renovation in Australia can vary anywhere from $3,000 to $75,000 – depending on the size and scope of your project, the specifications, site conditions, and a variety of other factors.
To give you a rough idea:
Small and basic bathroom renovations: $5,000 to $15,000
Standard bathroom renovations: $15,000 to $30,000
Large and premium bathroom renovations: $30,000 +
As you can see, the cost can vary drastically, which can make it difficult for you to figure out a realistic budget.
Ideally, you should start by thinking about how much you can comfortably afford to invest without breaking the bank. You also need to think about the purpose of your bathroom renovation. For example, if you are renovating your bathroom because you want to flip your property for profit, then you'll want to know how much potential value a bathroom renovation can add (which we will cover later on in the article).
Of course, if you have found your forever home and wish to renovate your bathroom and transform it into the one you've always dreamed of, then there should be no limit to how much you'll be willing to invest.
Once you have a realistic idea of why you are renovating and how much money you can comfortably afford, you can then start shopping around for an expert bathroom renovations company to accommodate you. It's also the most effective means of getting a realistic quote based on your desires.

How can I renovate my bathroom cheaper?
So, how can you renovate your bathroom cheaper? If the above averages are way over budget, there are many ways in which you can cut back on your renovation project. Here's a closer look:
Repurpose what you have: rather than gut your existing bathroom and starting from scratch, consider repurposing what you have already. For example, are your vanity units completely useless or can they be saved with a fresh lick of paint and some treatment? Is your bathtub in disrepair or could some fresh tiling and re-grouting be enough to breathe life back into it? If you want to save money, think outside the box and get creative with your renovation.
Look for alternatives: if you see some beautiful tiles or vanities or faucets that you want, don't rush into the first product and shop around instead. You may be able to find some excellent deals in thrift shops and on various online stores.
DIY: you can save a lot of money on labour by doing some of the less complicated jobs by yourself. For example, you can lay 'easy-install' flooring by yourself, handle the painting yourself, and re-organise the bathroom without moving any of the plumbing.
Utilise your space well: if one of your primary reasons for wanting to renovate your bathroom is a lack of space and functionality, then you can save money on your renovation by being clever about how you utilise your space. Install shelves, use drawer dividers, hang hooks on the back of the door, and introduce storage baskets. More often than not, clearing out a lot of unused items and installing clever storage solutions can make a huge difference.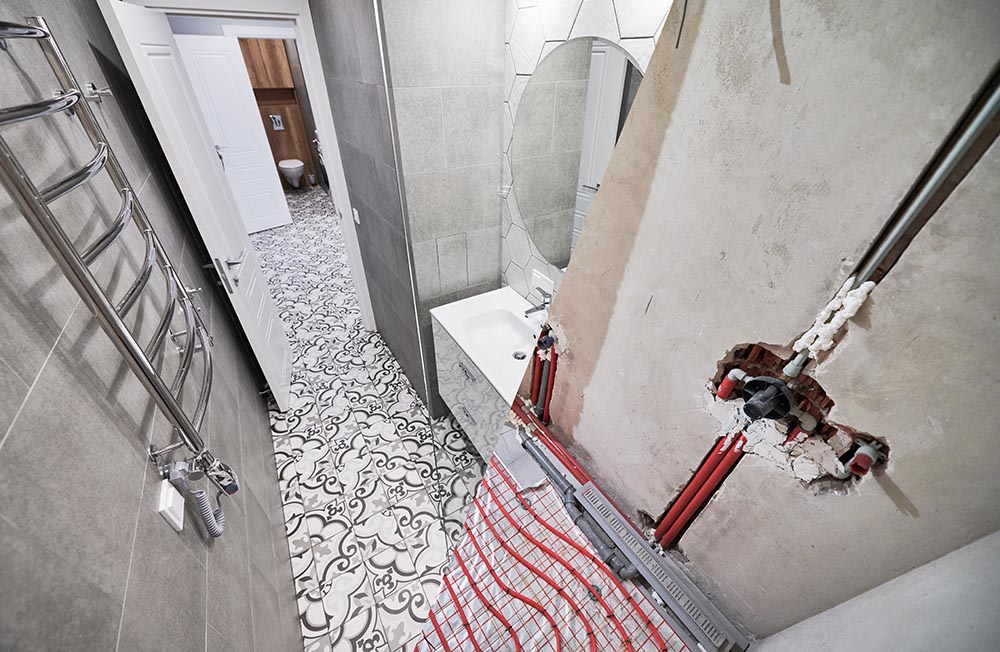 How much value does a renovated bathroom add to your house?
Naturally, the amount of value that a renovated bathroom adds to a house can vary depending on the quality of the renovation project. Typically speaking, a bathroom renovation can potentially add between 4% and 5% value to a house. However, renovating your bathroom is not only good for being able to list your property at a higher asking price, but it's also an effective way of increasing its overall selling ability.
The fact is, most people don't want to move into a house with an unsatisfactory bathroom that hasn't had much love. Trying to sell a house with an unfinished bathroom makes the process much harder as the only people who will be interested are those who are looking to buy a cheap 'doer-upper' to renovate themselves and flip for profit.
As such, even if your bathroom renovation project doesn't add a huge amount of value, it will almost certainly make it much easier to sell – which is a bonus in itself.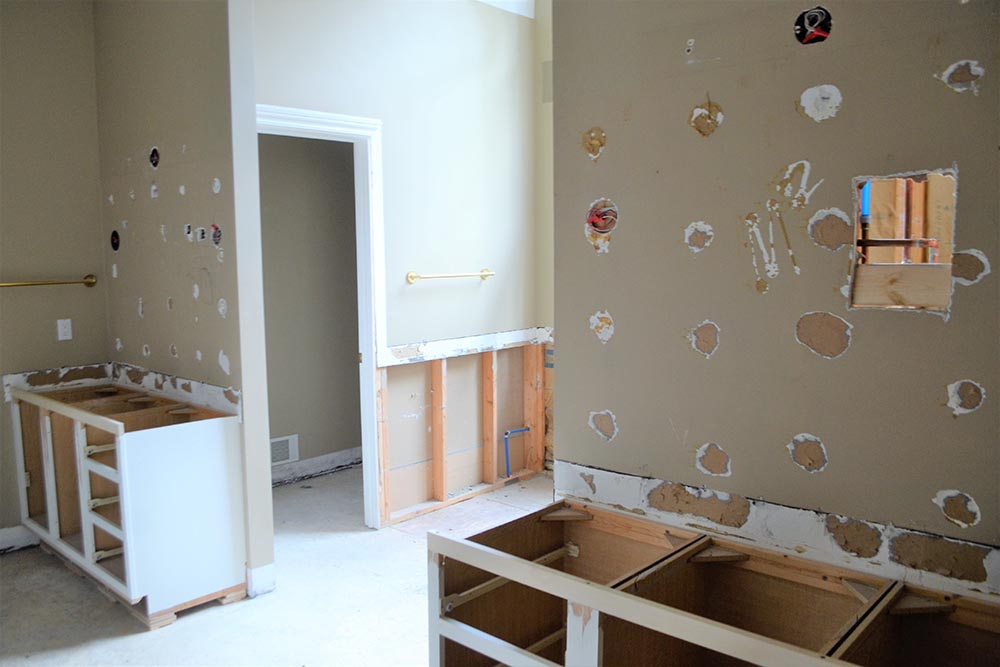 Final thoughts – is a bathroom renovation worth it?
Aside from the kitchen, the bathroom is the second most important room in the house. You'll spend a lot of time in there, in the mornings and in the evenings, preparing for and cleansing the day. Investing time, money, and effort into transforming your bathroom can have a huge positive impact on both your day-to-day life and the overall value and selling ability of your property should you be looking to sell in the near future.
Ultimately, whether you want to sell your home and move on, or you are going to stay for life and wish to transform it into the bathroom you've always dreamed about, investing in a bathroom renovation is entirely worth it.