Routinely referred to as the best or most important day in many people's lives, it is unsurprising that so many people want to do something extra special for their wedding reception. While some people want nothing more than a delicious meal and to raise a glass with those closest to them, others are hoping to make unique memories with outlandish activities or unforgettable scenery.
However you may wish to celebrate your marriage, your wedding reception will surely be perfect for you, but here are a few ideas and activities to help inspire your ideal wedding reception today.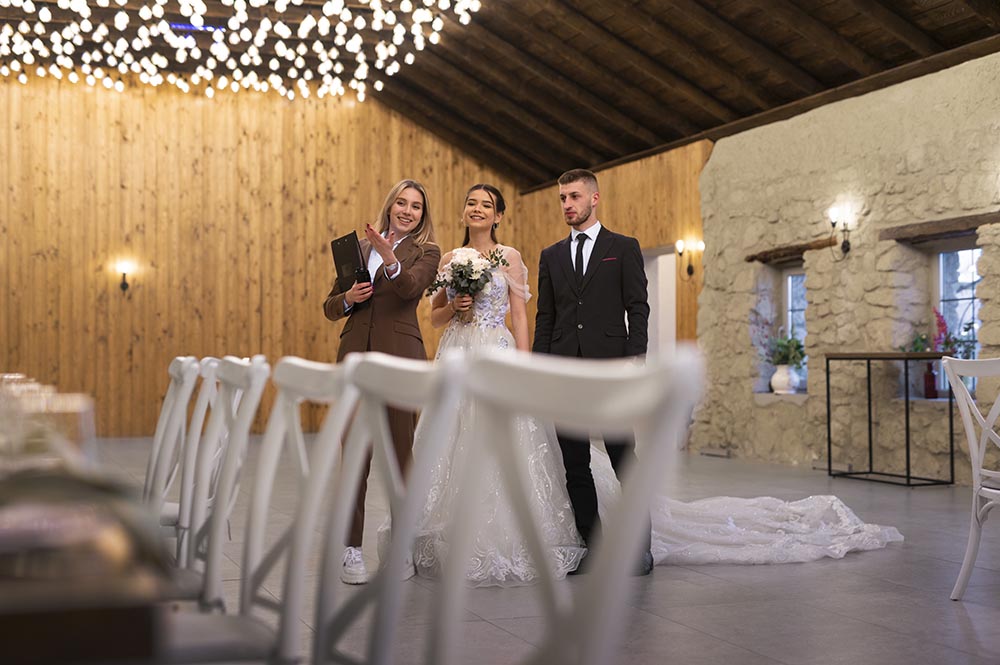 Unique wedding reception ideas
Though it is tricky to come up with an idea or activity that is truly unique, your wedding reception will be sure to be one of a kind with all of the people you love there to celebrate your marriage. That being said, there are plenty of ways that you can do something a little different or unusual to help your reception go off with a bang:

Themes
Picking a theme can be a great way to make your reception stand out and can lead to all sorts of games and fun. A 1920s-style wedding reception with flapper dresses, bootleg booze and gangsters could help you choose the music, pick the location in a speakeasy and so much more. Similarly, if you wanted something along the lines of kings and queens, you may opt for a hog roast and jousting for entertainment.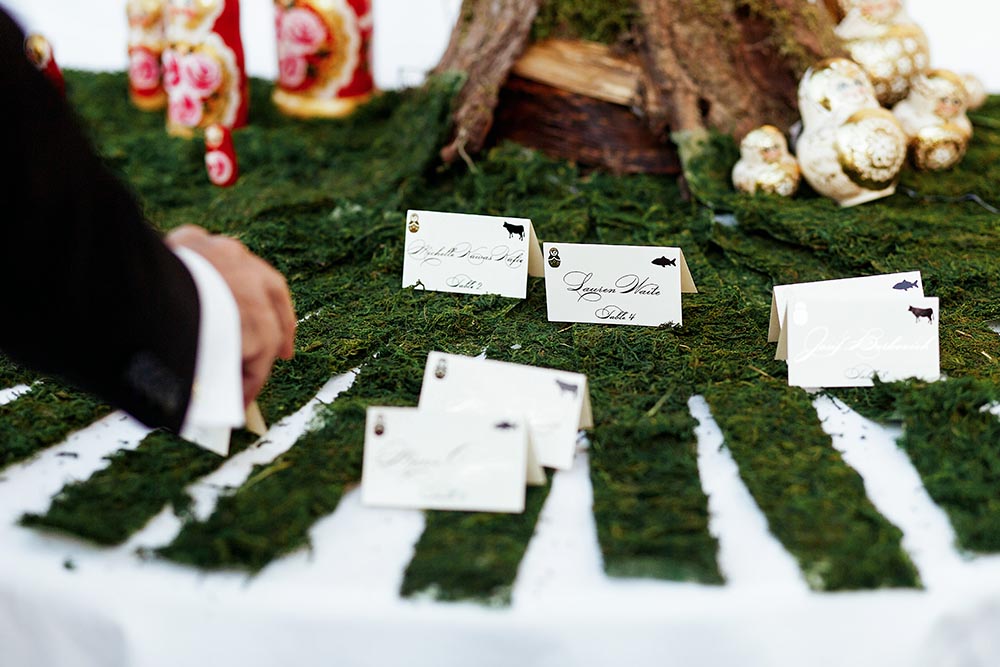 Games
Along with a good theme, you can also pick games that either bring people together or pit them against each other. One idea is to organise a treasure hunt, with clues and prizes to keep people entertained all night long. Another is to play a murder mystery game where your guests try to work out who did it, or even to make the entire reception into an escape room. The sky really is the limit!
Lawn games are also a fun way to go, setting up croquet or even activities like sack races and things that remind you of school sports day.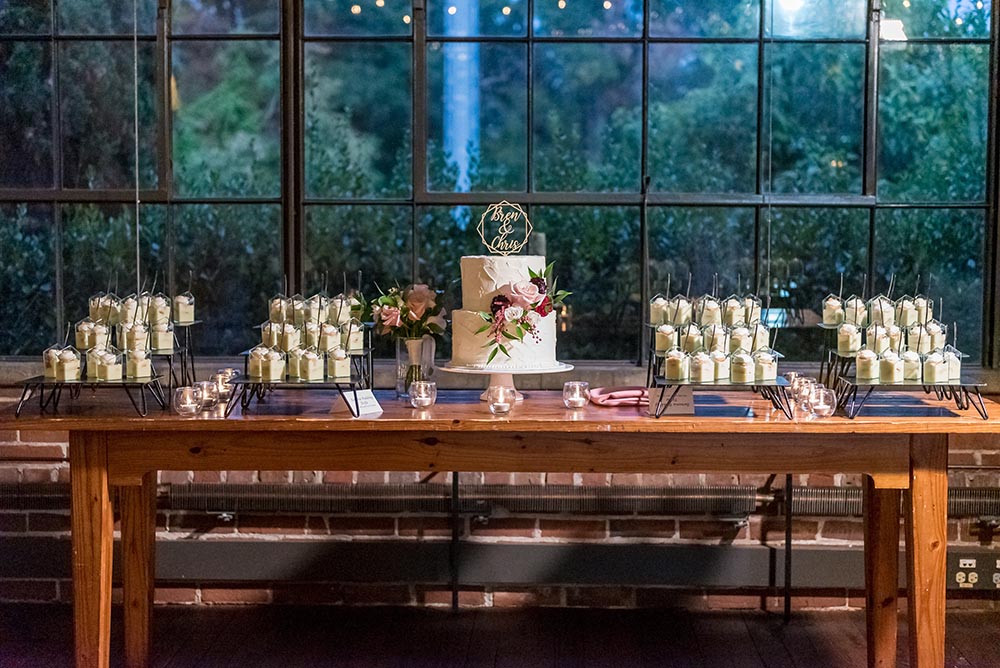 The refreshments
For many choosing good wedding reception food is a key part of a wedding reception, and you can make this as unique as you like. Playing into a certain theme is one way, as is opting for a particular buffet or display such as a cheese fountain or even cheese wedding cake, fun food like sundaes or tacos, or just any and all of your favourites all in one place. It is your reception after all.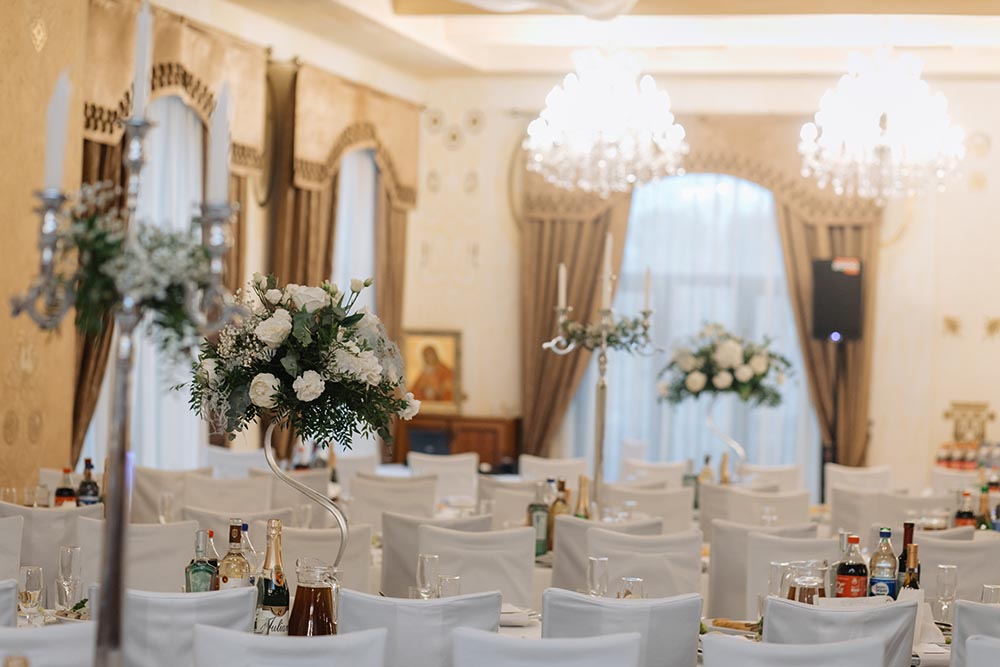 The location
Where you have your reception can be as individual as the activities you choose, and can really make your day that much more special. From taking a group on the Orient Express to private boat charters on Sydney Harbour to look out at the Sydney Opera House or going to a theme park, there is a whole world of memorable and unique places that you can visit for your reception.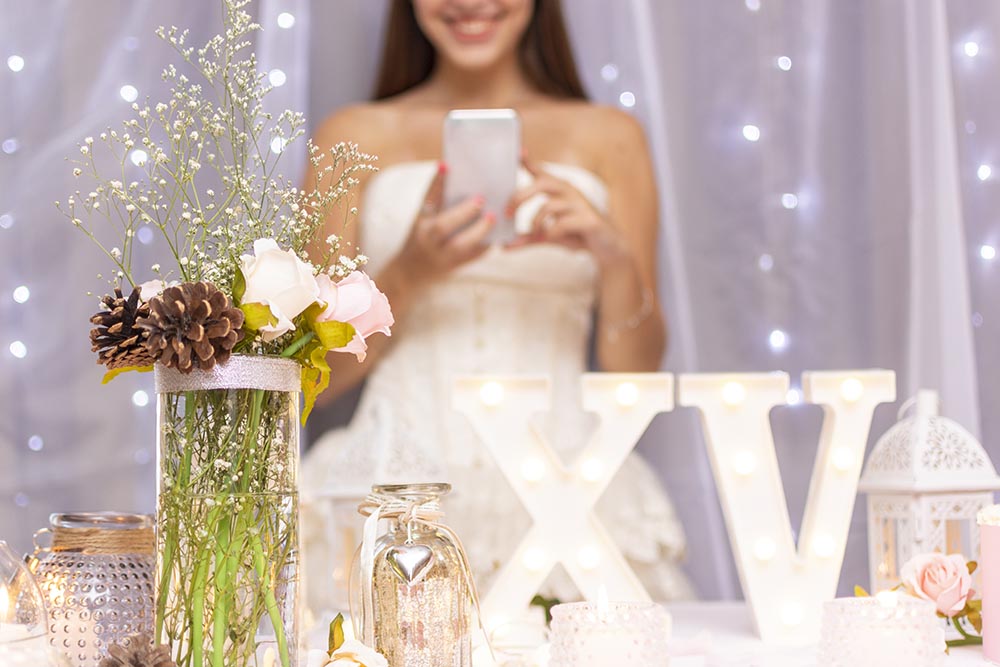 How do you plan a perfect wedding reception?
When you are starting to think about your wedding reception, there are a few key steps that must be taken right away to get you started. There are seemingly endless details to decide on, but in general, the best way to begin is to check these boxes first:
Set a budget – you really need to know exactly how much you have to spend before you start planning. There is no point in planning a reception for 1000 guests only to discover that you can only really afford 100, and sticking to your budget is essential.
Sit down with your partner – before anything is booked or decided on, you must sit down and discuss what you want with your partner. You may come to an agreement on a theme or location that helps everything else fall into place, realise what you don't want, and decide on a list of priorities that must be included in your planning as you go forward.
Get organised – whatever that means for you from buying a planner to setting up a Pinterest account.
Get inspired – think broadly about themes and styles that you might like, look at magazines, colour palates and anything else that might help you to narrow down your focus and pick a particular style.
Make a to-do list and stick to it – write down everything that needs to be done, from finding a venue to writing a guest list through to organising transport and so on, and then check it off as you complete those tasks.
From then, it is up to you to start actually planning your wedding reception once you and your partner have agreed on a particular style and got your priorities sorted. It is too big a job to do alone so make sure that you work together to come up with the perfect reception for you both to enjoy and remember.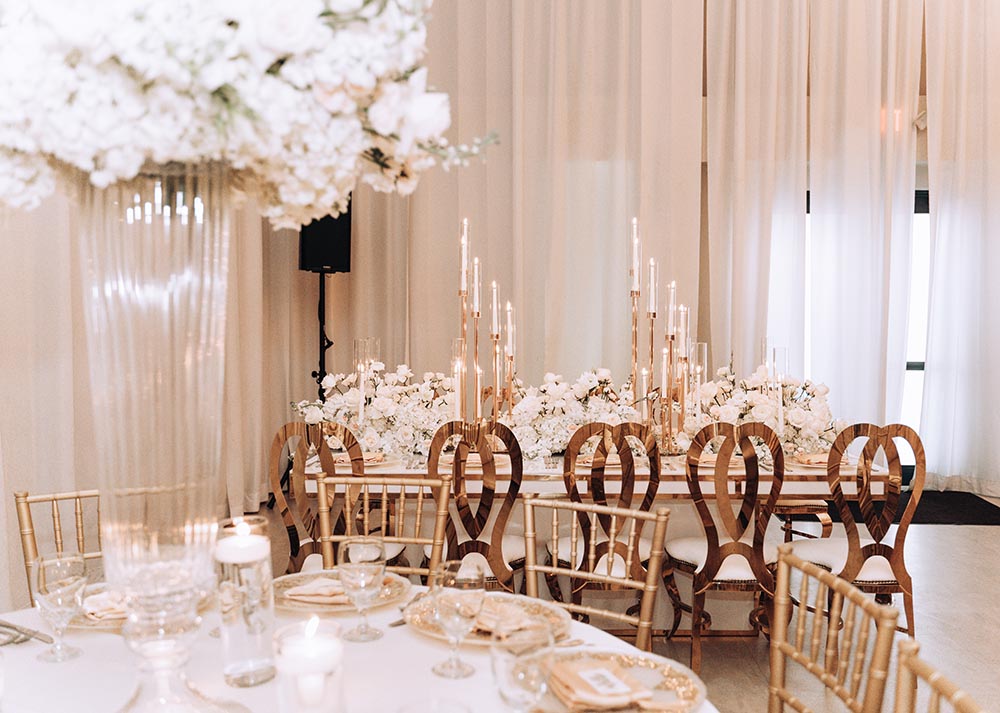 What activities should you have at the wedding reception?
There is no 'right' answer for what you should do at your wedding reception – it is your day and you should do whatever makes you happy whether that is paintballing or a high tea. Most couples tend to have some sort of meal, toast, cake, dancing and music, but you can do all or none of that if you want.
On the other hand, you can add in whatever activities you wish to as well. You could encourage your guests to do karaoke, play a variety of games, go swimming, play mini golf, ice skate or really anything that you can think of. Take the time to consider the activities you most enjoy or think should play a part in your big day and get organising them right away.
What is the most important thing at a wedding reception?
The most important thing at a wedding reception is that you enjoy yourself – it is your day after all. What that means exactly is up to you, whether it is simply that everyone you love is in attendance, crazy fun games get played, you dance all night or are overwhelmed with delicious food.
However you choose to celebrate your marriage, your partner will be right there ensuring that you truly have a unique and perfect wedding reception that you will remember for the rest of your lives together.